<< Go to event list
#18 meetup marketingowo-technologiczny #DIGITALKOD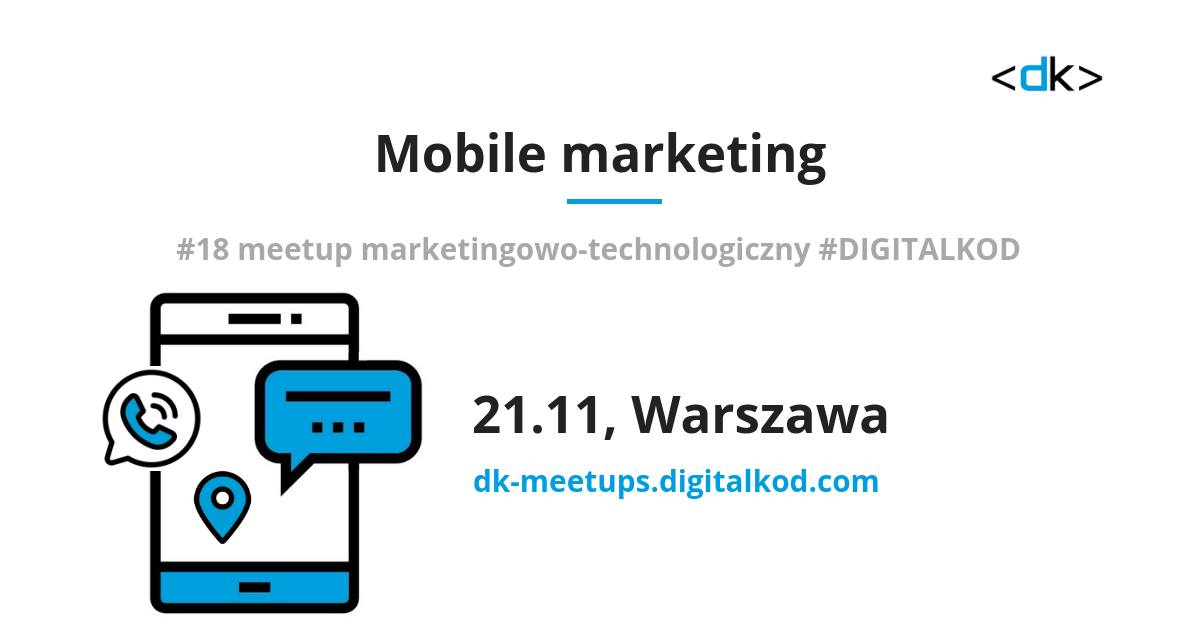 Event:
#18 meetup marketingowo-technologiczny #DIGITALKOD
Event type:
Meetup
Category:
Topic:
Date:
21.11.2018 (wednesday) - 22.11.2018 (thursday)
Time:
18:00
Language:
Polish
Price:
Free
City:
Place:
Google for Startups
Address:
Plac Konesera 10, Warszawa
Registration:
www:
Facebook:
Description:
Cykliczne spotkanie dla praktyków z różnych obszarów digitalu: strategii, technologii i biznesu. Ułatwiamy rozwój nowoczesnych kompetencji cyfrowych i networking wśród profesjonalistów.
Najbliższe wydarzenie poświęcone będzie tematyce mobile marketingu. Szczegóły dostępne są na stronie orgaznizatora
You see an error in an event? The event is out of date? Tell us about it! >>
Pracodawcy IT: Warszawa
SoftServe
Software House
Białystok, Gliwice, Poznań, Warszawa, Wrocław
5 ofert pracy
&nbsp
Empik S.A.
e-commerce
Warszawa
1 oferta pracy
&nbsp
EPAM Systems
Software House
Katowice, Kraków, Trójmiasto, Warszawa, Wrocław
20 ofert pracy
&nbsp
Zobacz wszystkie firmy >>