<< Go to event list
Marketing Technologia Digital Experience - #4 meetup #DIGITALKOD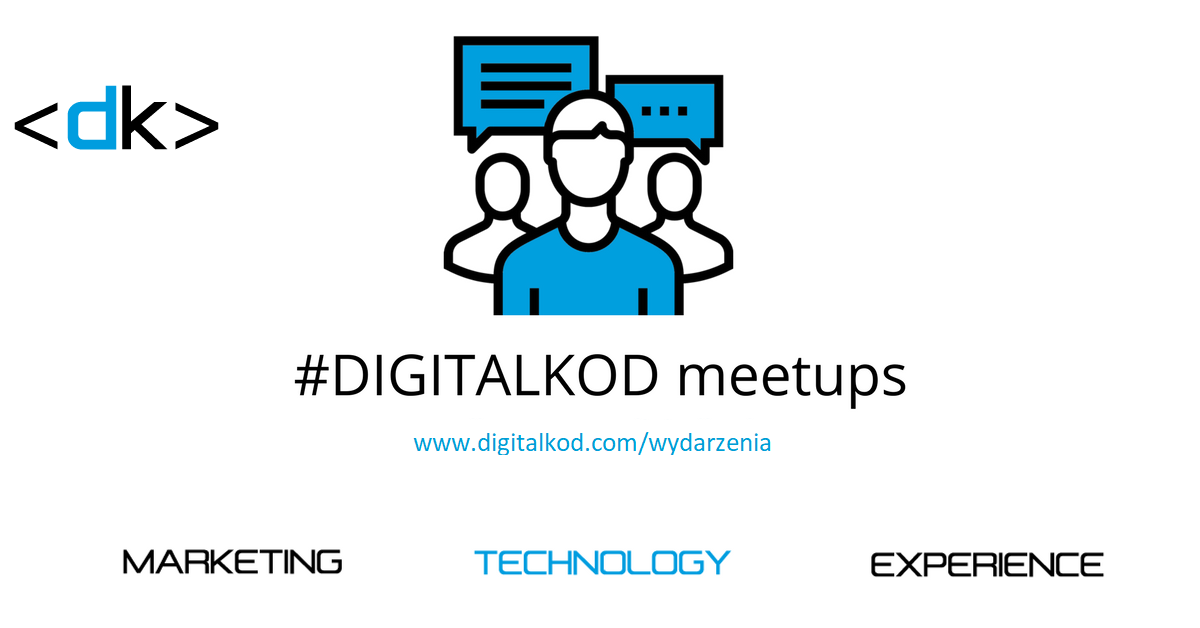 Event:
Marketing Technologia Digital Experience - #4 meetup #DIGITALKOD
Event type:
Meetup
Category:
Topic:
Date:
19.10.2016 (wednesday)
Time:
18:00
Language:
Polish
Price:
Free
City:
Registration:
Description:
W DIGITALKOD pomagamy marketerom i przedsiębiorcom wykorzystywać digital marketing i nowoczesne narzędzia do rozwoju firm i budowania pozytywnych doświadczeń. Po godzinach organizujemy cykliczne meetupy tworząc tym samym nieformalną przestrzeń dla profesjonalistów do wymiany doświadczeń i nawiązywania nowych kontaktów. Wśród praktyków i ekspertów z różnych obszarów digitalu i nowych technologii. 
You see an error in an event? The event is out of date? Tell us about it! >>
Pracodawcy IT: Warszawa
Sapiens
firma technologiczna
Katowice, Szczecin, Trójmiasto, Warszawa, Łódź
&nbsp
Asseco Poland S.A.
firma technologiczna
Białystok, Bielsko - Biała, Bydgoszcz, Gliwice, Katowice, Kraków, Lublin, Mielec, Opole, Poznań, Radom, Rzeszów, Sanok, Szczecin, Tarnów, Trójmiasto, Warszawa, Wrocław, Łódź
14 ofert pracy
&nbsp
EPAM Systems
Software House
Katowice, Kraków, Trójmiasto, Warszawa, Wrocław
20 ofert pracy
&nbsp
Zobacz wszystkie firmy >>