Get Digital Summit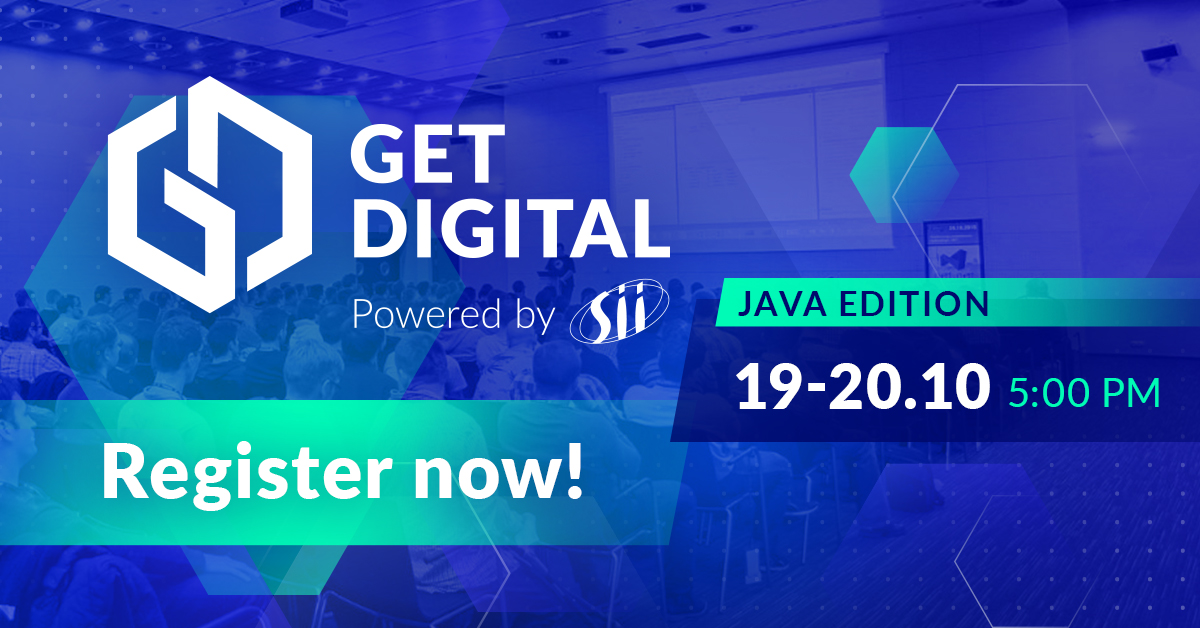 Event:
Get Digital Summit
Event type:
Meetup
Category:
Topic:
Date:
19.10.2022 (wednesday) - 20.10.2022 (thursday)
Time:
17:00
Language:
English
Price:
Free
City:
Registration:
Description:
To już druga edycja bezpłatnego eventu Get Digital Summit https://sii.pl/en/events/get-digital-summit-java-edition/, tegoroczna edycja poświęcona jest technologii JAVA. Zapraszamy do udziału programistów, architektów, testerów, liderów i wszystkich entuzjastów tej technologii!
Największym benefitem dla uczestników, którzy zapiszą się na konferencję jest to, że te wszystkie międzynarodowe sławy i gwiazdy świata Java wygłoszą autorskie i oryginalne prelekcje, których nie będzie można zobaczyć nigdzie indziej. Wszystkie treści są bowiem tworzone specjalnie na potrzeby Get Digital Summit. Wszyscy uczestnicy mogą spodziewać się solidnej dawki merytorycznej wiedzy, praktycznego know-how, elementów kodowania na żywo i inspirujących prelekcji. To wszystko przy zupełnie darmowej rejestracji. Większość eventów oferująca tak wyspecjalizowaną wiedzę prezentowaną przez wybitnych specjalistów jest płatna, natomiast Sii dzieli się tym co najlepsze z uczestnikami Get Digital Summit bez żadnych opłat. Ponadto, dla uczestników przewidujemy konkursy oraz atrakcyjne nagrody, m.in. książki naszych prelegentów (na przykład Bruca Eckela) z ich autografami, a dla wszystkich, który się zarejestrują mamy kody do znanej firmy cateringowej do wykorzystania w dniu eventu, tak żeby wszyscy uczestnicy mogli się cieszyć smacznym lunchem po wysłuchaniu prelekcji.