Kariera IT w Poznaniu!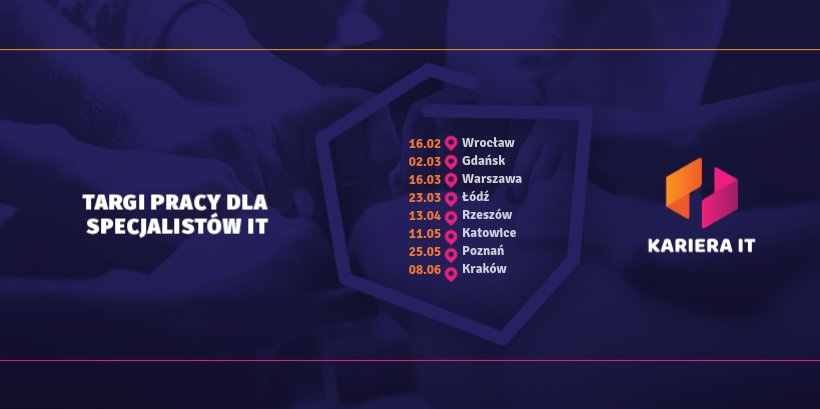 Event:
Kariera IT w Poznaniu!
Event type:
Fairs
Category:
Date:
25.05.2019 (saturday)
Time:
09:00
Language:
Polish
Price:
Free
City:
Place:
IBB Andersia Hotel Poznań Centrum
Strona www:
Log in, by zgłosić zmianę.
Description:
Zarówno duża korporacja jak i mała spółka potrzebują w swoich zastępach pracowników specjalizujących się w różnych aspektach branży IT. Od lat, tak i w tym roku Kariera IT umożliwi pracodawcom znalezienie kandydata, który idealnie wpasuje się w potrzeby konkretnej firmy.
Kariera IT to wydarzenie, które jednego dnia i w jednym miejscu umożliwia przede wszystkim:
nawiązanie kontaktów z pracodawcami w luźniej, przyjaznej atmosferze,
zapoznanie się z aktualnymi ofertami na rynku pracy IT i wzięcie udziału we wstępnej rekrutacji w kilkunastu firmach,
uczestnictwo w prelekcjach branżowych prowadzonych przez specjalistów,
konsultację CV z doradcą zawodowym.
Jedyne co musicie zrobić aby wziąć udział w wydarzeniu to zarejestrować się na stronie.
Cały czas uzupełniamy dla Was program wydarzenia, więc możecie się spodziewać co i raz nowych informacji :)