soap! 2021 | the best content conference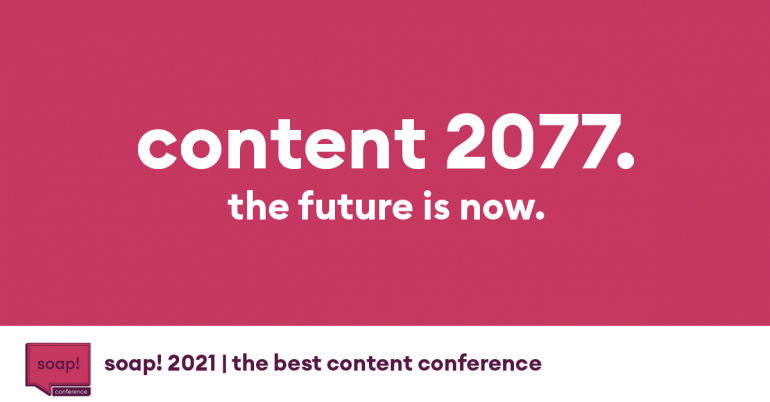 Event:
soap! 2021 | the best content conference
Event type:
Conference
Category:
Topic:
Date:
01.06.2022 (wednesday) - 03.06.2022 (friday)
Time:
09:00
Language:
English
Price:
Paid
City:
www:
Description:
ABOUT
soap! is an exceptional conference dedicated to product-related content. At soap! we believe that content is not merely text. That's why we discuss different content types such as graphics, videos, manuals, or user interfaces, different phases of content lifecycle including its creation, management, transformation, and localization as well as different roles involved in the process: authors, information architects, project managers, graphic designers, and other.
Our community – the wonderful soapers – is made of hungry for knowledge, tech-aware professionals who share experiences and skills during workshops, talks, and coffee breaks, make meaningful connections and friends, have fun, and much more. soap! is an extraordinary, international community. If you're a content professional, you'll definitely like it. Come join us!
THEME: CONTENT 2077. THE FUTURE IS NOW
Fast forward to 2077. Flying cars, immortality, space exploration… Who knows what the future holds? In a world ruled by artificial intelligence, will there still be a place for content creators, as we know them today? Probably not. How will our profession evolve? Or maybe only a REvolution will save us from being replaced by robots?
What if in 50 years or so, we'll have new media to learn from? Instead of reading and underlining, it could be that we'll internalize information with gestures or interaction. For sure, visuals will play a central role in product-related content. What about UI and UX? How should we design them for the new generation of users? How will we deliver? Still different screen sizes? Or no screens at all?