Warszawskie Dni Informatyki 2022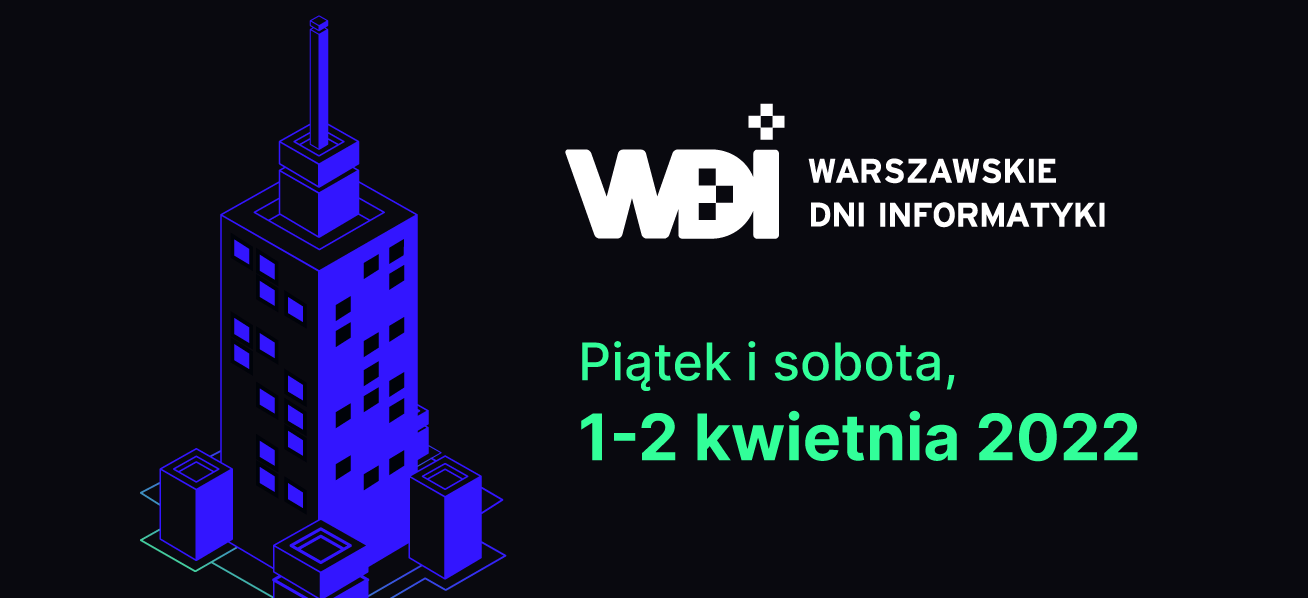 Event:
Warszawskie Dni Informatyki 2022
Event type:
Meetup
Category:
Date:
01.04.2022 (friday) - 02.04.2022 (saturday)
Time:
09:00
Language:
Polish , English
Price:
Free
City:
Place:
Gmach Wydziału MiNI PW
www:
Facebook:
Description:
The 13th(!) edition of Warsaw IT Days – for years the most important event in Polish IT and data science for students and professionals – comes back to the University of Technology on Friday & Saturday, 25-26 March 2022.
WDI is mainly a large scale CONFERENCE. Accompanying event are the biggest in Poland IT & DATA SCIENCE JOB FAIR. Free participation, registration is required.
CONFERENCE – top level knowledge:
Several tracks addressing most areas of IT/Data Science
Content based on case studies
Agenda co-created with the largest IT communities such as meet.js, SysOps/DevOps Polska, Warszawa Java User Group, Google Developers, Data Science Warsaw
Career meetings led by recruiters from major IT employers
IT JOB FAIR – the largest IT and Data Science job fairs in Poland:
Save time: ALL the major IT/Data Science employers in one place
Meet the industry leaders/startups/companies from abroad
Find the offers #unavailable on popular job boards
Increase your chances of getting the best possible job/internship