<< Go to event list
Wirtualna rzeczywistość (VR) w praktyce psychologicznej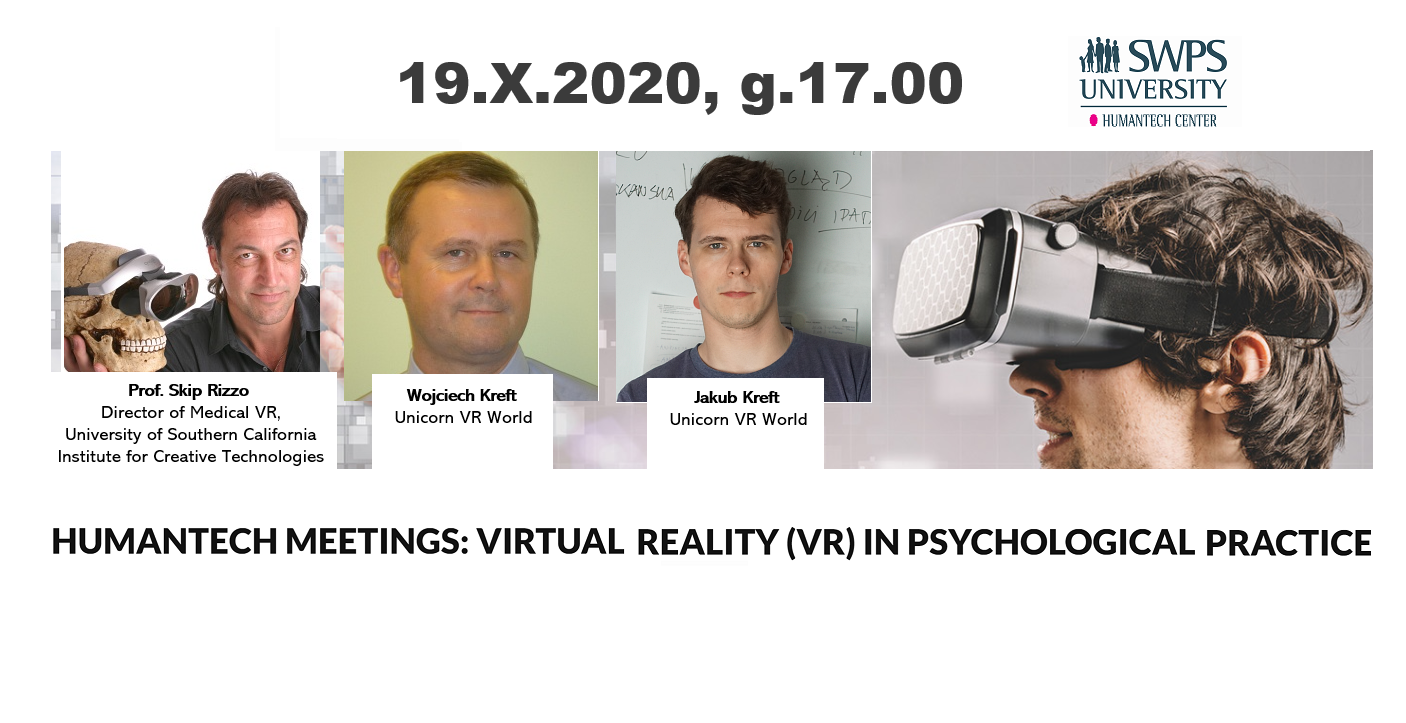 Event:
VR w praktyce psychologicznej
Event type:
Meetup
Category:
Topic:
Date:
19.10.2020 (monday)
Time:
17:00
Language:
Polish , English
Price:
Free
City:
Place:
Online Event
Address:
On your computer
www:
Facebook:
Description:
The HumanTech Center SWPS University cordially invites you to another meeting within the HumanTech Meetings project! This time, after a few months' break (19 October, Monday), we meet in the online formula! We will hear about the use of virtual reality (VR) in therapy, medicine, and education!
Our guest will be prof. Skip Rizzo (Director of Medical VR at the University of Southern California Institute for Creative Technologies) and Wojciech and Jakub Kreft (Unicorn VR World). Free event, translated in both directions!
After the lectures, there will be a discussion panel with our guests and Dr. Iwona Pomianowska and Dr. Ewelina Smoktunowicz
You see an error in an event? The event is out of date? Tell us about it! >>