Jesteśmy firmą trudną do zaszufladkowania. Z jednej strony NOVOMATIC Technologies Poland to średniej wielkości centrum R&D, z mniej więcej trzystoma specjalistami. Z drugiej strony to część międzynarodowego koncernu zatrudniającego trzydzieści tysięcy osób w kilkudziesięciu państwach rozsianych na pięciu kontynentach. Łączymy te dwa światy czerpiąc z nich to, co najlepsze – czyli twórcze i mało korporacyjne podejście do pracy przy bezpiecznym parasolu finansowym jednego z największych graczy na światowych rynkach mocno konkurencyjnej branży gamingowej. Podchodzimy zupełnie serio do naszej pracy, czyli tworzenia rozwiązań end-to-end , które stały się rdzeniem branży rozrywki na całym świecie. Specjalizujemy się w obszarach projektowania i wytwarzania systemów rozproszonych, implementacji gier oraz dostarczania platform softwarowych dla terminali gamingowych. Stanowimy zgrany zespół, cenimy sobie dobrą atmosferę, koleżeńskie relacje i wymianę wiedzy. Praca jest dla nas ważna, ale dbamy o równowagę pomiędzy życiem zawodowym a prywatnym. Właśnie teraz jest dobry czas na to, żeby do nas dołączyć i przekonać się czym jest praca z najlepszymi.

Key information
Company type:
technological company
Date of establishment:
1998
Number of employees:
300+
Type of projects:
Own product
Key customers of the product:
Grupa NOVOMATIC
Used Technologies/Tools
Key:
.NET, C, C#, C++, Docker, GIT, HTML, Java 8, JavaScript, Node.js, Spring
Auxiliary:
CSS, Maven, React, SQL
Employees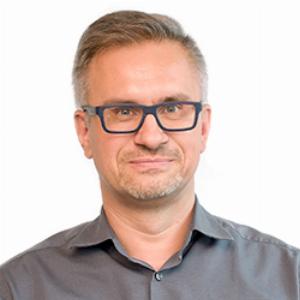 Bartosz Kwolek
Head of Design Department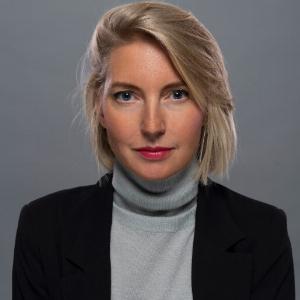 Karolina Stępień
Head of HR Department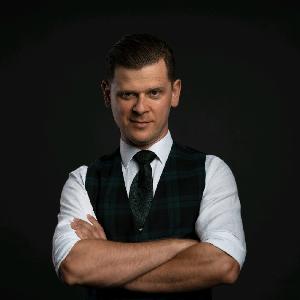 Marek Stanisławski
Head of Technology Department
Reviews of our employees
Pracuję dla NTP od kwietnia 2014 r. To moja pierwsza praca na poważnie. Nie jestem tutaj z powodu benefitów, braku open space'a czy parkingu przy firmie. Jestem tutaj czwarty rok, ponieważ firma cały czas daje mi szansę na rozwój i doskonalenie się. Równie ważna jest dla mnie atmosfera i brak "korpo wyścigów" w gąszczu anonimowych twarzy. Dobrze tu być!
Karolina,
w firmie od kwietnia 2014
W firmie pracuję zaledwie od 2 tygodni, ale już po tak krótkim czasie mogę śmiało powiedzieć, że trafiłam do grona niesamowicie fajnych i inspirujących ludzi. Głowy pełne pomysłów, otwartość na zmiany i zaangażowanie w wewnętrzne inicjatywy tworzą tu unikatową atmosferę. Zaskoczył mnie bogaty pakiet benefitów - dofinansowanie obiadów,"wczasy pod gruszą", nienormowany czas pracy i wielki parking to mała część z nich. I choć jestem bardzo wymagająca, nie znajduję póki co żadnych wad w pracy w Novomatic.
Karolina,
w firmie od stycznia 2018
Pracuję dla NTP od kilkunastu lat. Przez ten czas pełniłem wiele ról, podążając ścieżką kariery dev. i PM-a. Na każdym etapie mojej obecności w firmie, kiedy stawałem na rozdrożu, środowisko biznesowe NTP dawało mi ciekawe wyzwania. Różnorodność projektów i zagadnień, ciekawe możliwości realizacji własnych pomysłów w kontekście biznesowym, nietuzinkowe rozwiązania technologiczne oraz towarzystwo.
Marek,
w firmie od kwietnia 2004
Benefits

Health
Opieka medyczna
Ubezpieczenie na życie

Physical activity
Multisport
Joga i Fitness w biurze

Organization of time and place of work
Możliwość pracy zdalnej
Elastyczny czas pracy
Pakiet relokacyjny


Development budget
Indywidualny budżet szkoleniowy wraz z urlopem na ten cel
Lektoraty językowe

Office
Zdrowe przekąski, owoce i warzywa
Parking: auta i rowery

Additional benefits
Program poleceń
Kafeteria MyBenefit
Dofinansowanie do posiłków
Carpooling
NOVOMATIC Technologies Poland from the inside