#74 Talk4Devs | Hazelcast 5 - Hands-On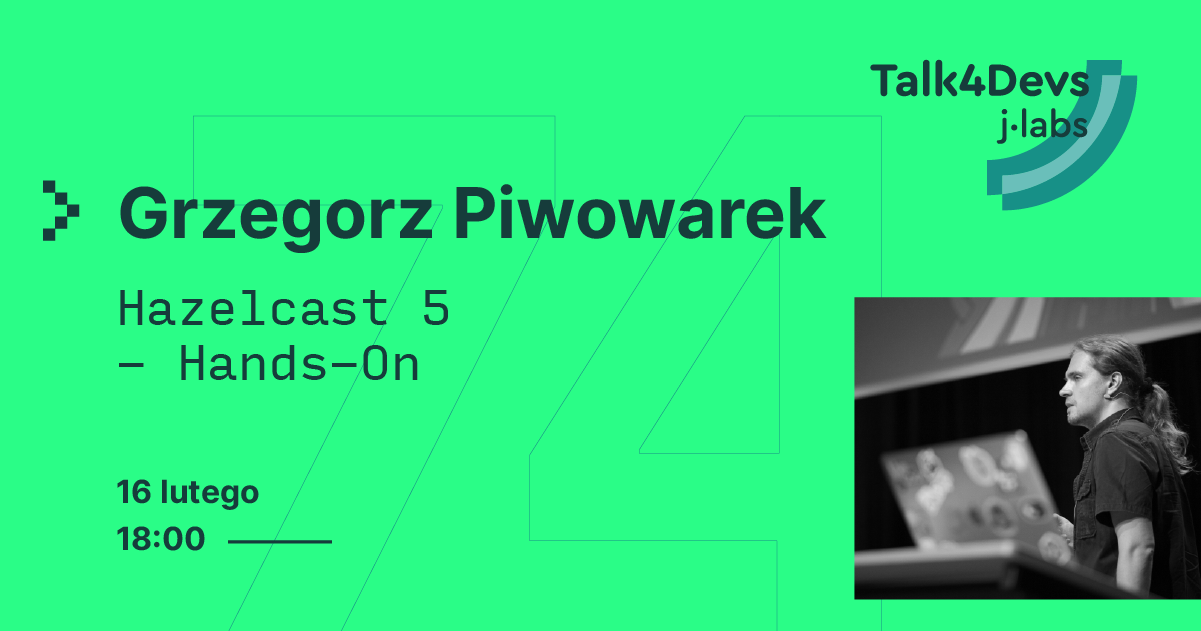 Event:
#74 Talk4Devs | Hazelcast 5 - Hands-On
Event type:
Webinar
Category:
Topic:
Date:
16.02.2022 (wednesday) - 17.02.2022 (thursday)
Time:
18:00
Language:
Polish
Price:
Free
City:
Registration:
Strona www:
Facebook:
Log in, by zgłosić zmianę.
Agenda:
18:00 Powitanie
18:10 Hazelcast 5 - Hands-On
19:00 Q&A
19:15 Zakończenie
Description:
Hazelcast 5 - Hands-On - Grzegorz Piwowarek
Podczas tej prezentacji dowiecie się, gdzie jest miejsce Hazelcasta z punktu widzenia architektury oraz poznacie Hazelcast od strony programisty podczas sesji live-coding.
Grzegorz Piwowarek jest starszym inżynierem w Hazelcast, prowadzi szkolenia i bloguje na 4comprehension.com. Interesują go systemy rozproszone, wydajność i architektura systemów. Krążą plotki, że istnieje tylko w czasie kompilacji.
__________________________________________________________________________
Talk4Devs: zdobywaj wiedzę od praktyków IT!
► Cykliczne, darmowe spotkania
Talk4Devs to wydarzenie, które corocznie elektryzuje i aktywizuje branżę IT. Dla jednych jest to festiwal inspirującej wiedzy, dla innych znakomita możliwość networkingu, dla wszystkich obowiązkowy przystanek na szkoleniowej mapie.
► Oferujemy 100% merytoryki z różnych obszarów IT
Spotkania Talk4Devs skierowane są dla wszystkich osób zainteresowanych rozwojem w ramach wybranego obszaru IT. Talki skupiają się wokół tematów jak m.in. główne języki programowania, narzędzia, architektura aplikacji, security, tematy chmurowe czy rozwój zawodowy.
Po szczegóły zajrzyj na: