Byte My Code 2021 - powered by UBS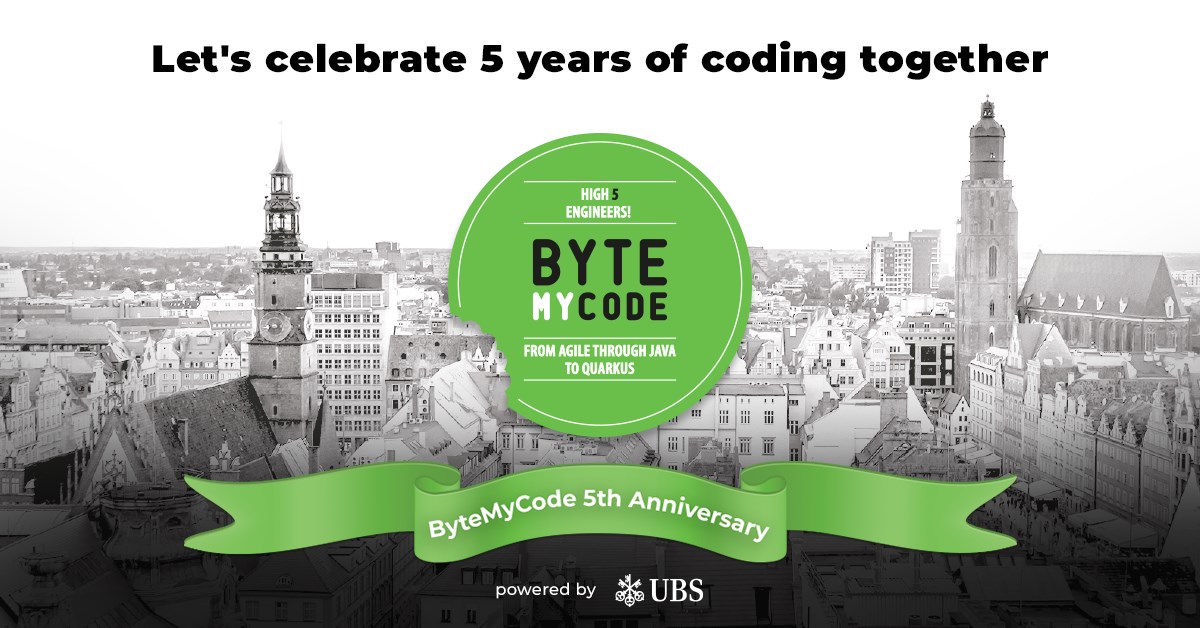 Event:
Byte My Code 2021 - powered by UBS
Event type:
Conference
Category:
Topic:
Date:
23.10.2021 (saturday)
Time:
09:00
Language:
English
Price:
Free
City:
www:
Agenda:
Simon Ritter "Deputy CTO at Azul Systems"
Adam Bien "How to build a great, serverless, cloud-native monolith"
Edson Yanaga "Coding That Sparks Joy With Quarkus"
Aino Vonge Corry "What an architect can learn from retrospective failures"
Josh Long "Kubernetes Native Java"
Jelena Laketić "Improving Engineering Experience at UBS"
Description:
This year we are celebrating the 5th edition of our ByteMyCode conference. The adventure started 5 years ago in Wrocław and since then we have become bigger, cooler, and what is most important, we went global! We had so much fun organizing these conferences and only hope that you enjoyed them just as much as we did! 
The Conference will be held on the 23rd of October 2021 and we are going online again! 
Wondering what we have prepared for you this year?
As always there will be no shortage of:
- Modern high-level languages
- High profile speakers
- High spirits and (for)evergreen 
We would like to invite you on a journey full of new technologies focused around Java but not only! On top of this there will be of course many competitions and a new female Bytek will be joining the crew of green engineers
So, we would like to invite all of you from AI through Java to Quarkus to celebrate 5 years of coding with Byte My Code together!