<< Go to event list
Codete Meetup #4 AI - NLP in Fintech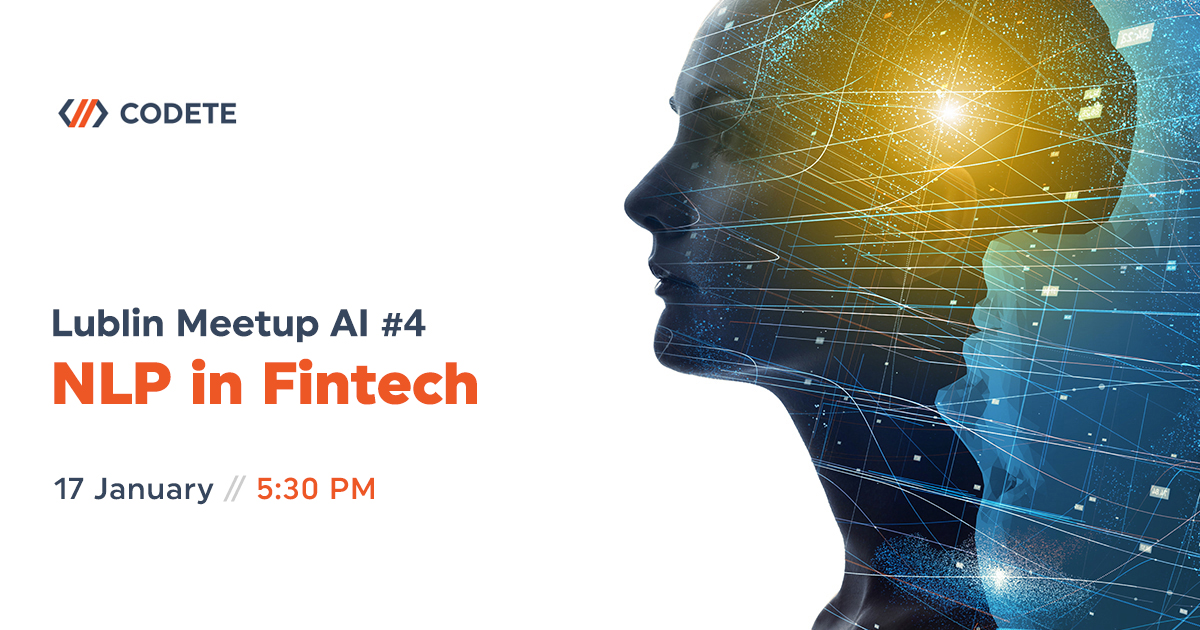 Event:
Codete Meetup #4 AI - NLP in Fintech
Event type:
Workshops
Category:
Topic:
Date:
17.01.2019 (thursday)
Time:
17:30
Language:
Polish , English
Price:
Free
City:
Place:
Codete
Address:
Wojciechowska 7E
Registration:
www:
Facebook:
Description:
Codete zaprasza na cykl spotkań poświęconych tematyce Sztucznej Inteligencji.
Codete AI #4 Meetup - NLP in Fintech
To już czwarta edycja spotkań z #AI w Lublinie.
W ramach spotkania omówimy płytkie oraz głębokie metody uczenia maszynowego w zastosowaniu w branży finansowej. Przykłady przedstawione zostaną za pomocą platformy Jupyter. Przejdziemy m.in. przez takie tematy jak word2vec, analiza sentymentów, podsumowanie tekstu, generowanie tekstu oraz chatboty. Przygotujemy odpowiedni obraz dockerowy na potrzeby wykonywania zadań, które będzie można przerobić również w domu.
Spotkanie będzie podzielone na dwie części: teoretyczną w formie prezentacji oraz praktyczną na platformie Jupyter. Implementacje metod zostały opracowane w języku Python.
Spotykamy się już 17 stycznia 2019 o godzinie 17:30 w siedzibie firmy Codete przy ul. Wojciechowskiej 7E. Do zobaczenia!
Wymagana rejestracja na wydarzenie.
You see an error in an event? The event is out of date? Tell us about it! >>
Pracodawcy IT: Lublin
Codete
Software House
Kraków, Lublin
2 oferty pracy
&nbsp
Asseco Poland S.A.
firma technologiczna
Białystok, Bielsko - Biała, Bydgoszcz, Gliwice, Katowice, Kraków, Lublin, Mielec, Opole, Poznań, Radom, Rzeszów, Sanok, Szczecin, Tarnów, Trójmiasto, Warszawa, Wrocław, Łódź
11 ofert pracy
&nbsp
Zobacz wszystkie firmy >>