<< Go to event list
Codete Speech & Teach #PHP 8 — the good, the bad and the ugly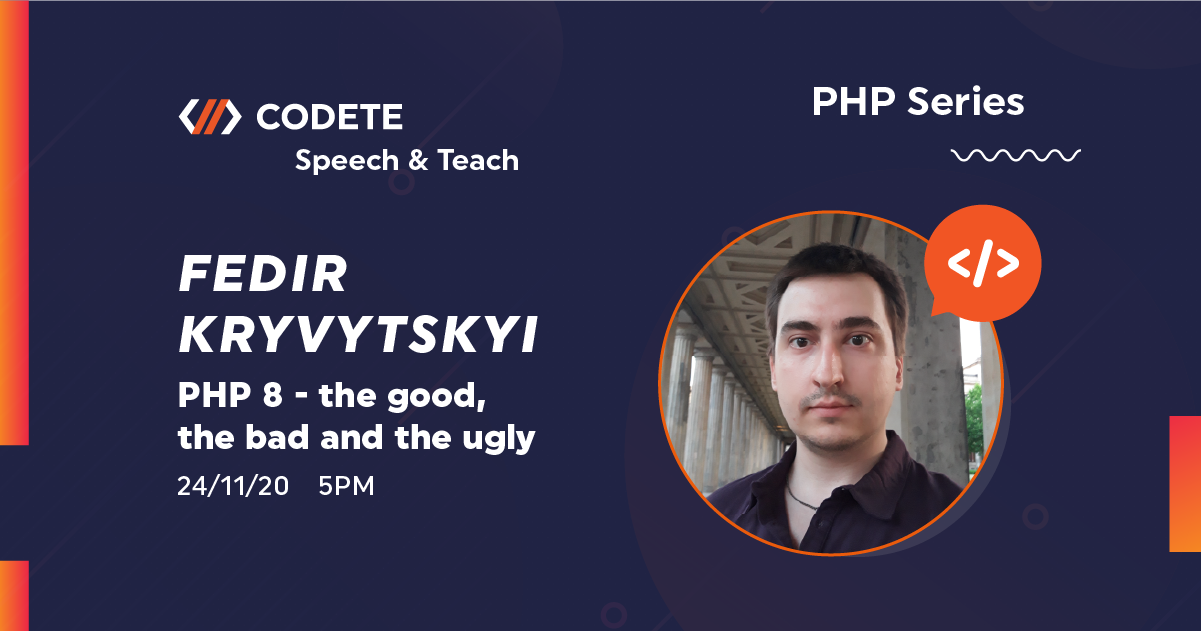 Event:
Codete Speech & Teach #PHP 8
Event type:
Webinarium
Category:
Topic:
Date:
24.11.2020 (tuesday)
Time:
17:00
Language:
English
Price:
Free
City:
Place:
Online Event
Address:
On your computer
Registration:
Facebook:
Description:
PHP 8 is right around the corner, with tons of new features. Are they any good or are some of them just another fancy way to shoot yourself in the foot?
We'll try to figure that out with our Software engineer, Fedir Kryvytskyi from Codete.
Join us on November 24 at 5 pm!
Remember, it's free.
You see an error in an event? The event is out of date? Tell us about it! >>