<< Go to event list
Codete x SIBB Webinar: Machine Learning Failures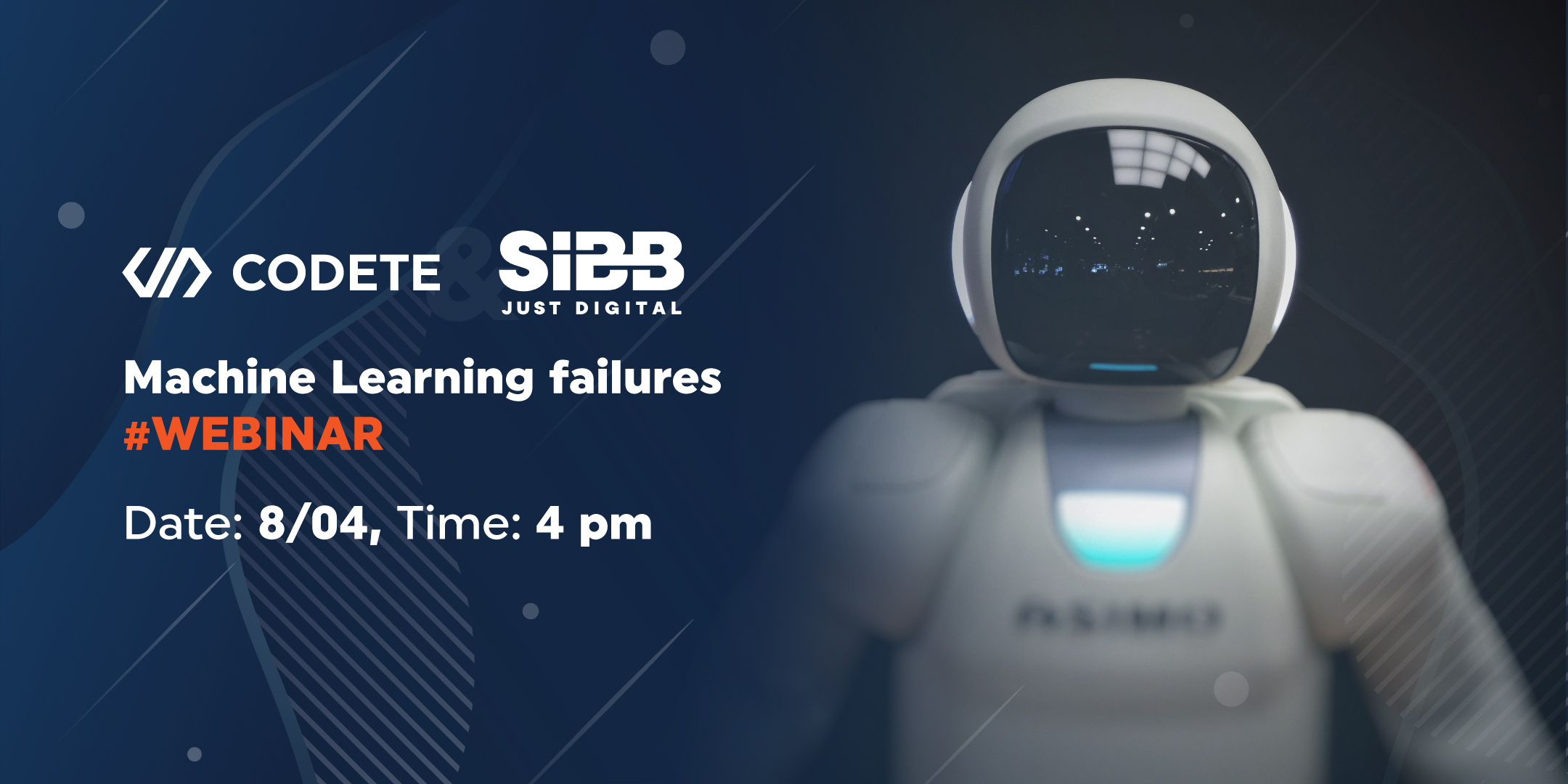 Event:
Codete x SIBB Webinar: Machine Learning Failures
Event type:
Webinarium
Category:
Topic:
Date:
08.04.2020 (wednesday) - 09.04.2020 (thursday)
Time:
16:00
Language:
English
Price:
Free
City:
Registration:
Facebook:
Description:
We invite you to join our #ONLINE #WEBINAR: Codete & SIBB Webinar about Machine Learning Failures.
Many data science or machine learning projects fail due to mistakes done during the project development. We can group the mistakes into a few most popular that if known earlier can make your project successful.
The webinar also gives a better understanding of the topic of artificial intelligence for technical and non-technical managers.
Our Expert & Trainer:
Karol Przystalski is CTO and founder of Codete . He obtained a Ph.D in Computer Science from the Institute of Fundamental Technological Research, Polish Academy of Sciences, and was a research assistant at Jagiellonian University in Cracow. His role at Codete is focused on leading and mentoring teams. The company has built a research lab that is working on machine learning methods and big data solutions in specialty areas such as pattern recognition and HDP.
Register here and be 8th of April at 4pm! https://www.eventbrite.de/e/machine-learning-failures-tickets-101220585496
You see an error in an event? The event is out of date? Tell us about it! >>