<< Go to event list
CodeteCON #KRK4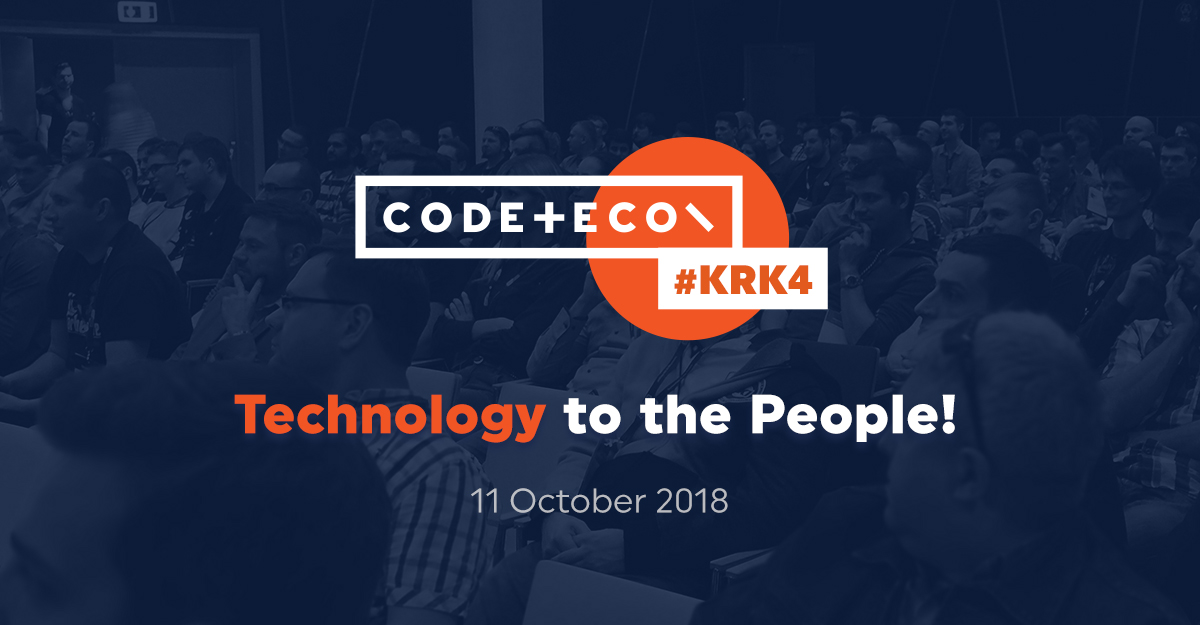 Event:
CodeteCON #KRK4
Event type:
Conference
Category:
Topic:
programming
,
mobile
,
JavaScript
,
Agile/Scrum
,
Java
,
Ruby on Rails
,
Python
,
php
,
database
,
HTML/CSS
,
big data
,
Angular
,
scala
,
AI
,
Networking
,
Blockchain
Date:
11.10.2018 (thursday)
Time:
16:00
Language:
Polish , English
Price:
Paid
City:
Place:
Hotel Best Western Premier
Registration:
www:
Facebook:
Agenda:
AGENDA:
DATA SCIENCE:
Fabrizio Ciacchi Team Lead - Spryker Systems GmbH, Beyond Web Interfaces.
Christo Zonnev VP Data Science & AI - Capgemini Consulting, Graph Technology - Why You Should Care And How To Apply It.
Amadeus Tunis Senior Manager - Deloitte & Stephan Nies Head of Data Engineering - Deloitte Analytics Institute, Analytics & Cloud Platforms - industry use cases, trends & best practices.
Artur Suchwałko Data Scientist & Owner - QuantUp, Co jest ważne w prawdziwych projektach Data Science?
Wassim El Hariri International Project Manager - InSystems Automation GmbH, Production of the future. Autonomous intralogistics.
SPECIAL GUEST - Marek Denis Production Engineer - Facebook, Measure your systems to understand them.
FRONTEND TRACK:
Miłosz Piechocki Senior Frontend Developer - Sumo Logic, Naucz się programować funkcyjnie w JavaScripcie i stań się lepszym programistą!
Paweł Konior Senior Frontend Developer - HSBC, Trainer - Sages, How does modern Javascript work?
Mateusz Konieczny OpenStreetMap Contributor - Freelancer, Jeden styl mapy dla całego świata - wyzwania i ograniczenia.
Jakub Pietras Javascript Developer - Codete, SVG i Ty - czyli jak dodać Twojemu UI charakteru.
Vladimir Dejanovic Founder of AmsterdamJUG, IT Manager - ING, What Users Want, A/B testing explained.
BACKEND TRACK:
Tomasz Borowiec Senior Software Engineer - Ocado Technology, The Slower the Stronger: A story of Password Hash Migration.
Tobias Balling CTO - Blinkist, Kicking off a Tech Product as the Only Tech Person.
Sebastian Schleicher Director of Engineering - Blinkist, Stream-Based Mobile and Web Event Tracking backed by AWS Kinesis.
Mateusz Bryła Senior Software Engineer - Codete, Uncommon but handy: mutation testing / contract testing.
Adrian Stachurski DevOps Engineer - Alten Polska, Modern software developer.
Maciej Rybaniec Principal Software Developer - Grand Parade Poland, Real Time GraphQL.
LIGHTNING TALKS:
Kuba Birecki Javascript Engineer - Automattic, The art of (over)communication.
Andrzej Dobrucki Founder - Timeqube, How to run productive meetings.
Adam Kubiczek CTO & Founder - KISS Digital, 10 minut z GITem, które niekoniecznie uczynią z ciebie git mastera.
Description:
ODETECON # KRK4 TECHNOLOGY TO THE PEOPLE
This is the 4th edition of meetings with the world of technology. CodeteCON is a one-day technology conference dedicated for an IT community frequently organized in Krakow and Lublin.
On October 11, 2018 participants will have the opportunity to hear lectures and lightning talks perform by experienced speakers from Poland and abroad on three stages at the same time!
Start: 11 October, 2018 at 4pm
Registration opens at 3pm.
We invite you to visit the official conference website.
Stay up to date and join our Facebook event.
It's gonna be hot and intense!
The event is organized by Codete.
​Workshops
We invite you to the ​WORKSHOPS that we co-organize with Developer Circles from Facebook
The basics of distributed systems​ - build your own incident handling system!​
The training will be conducted by our special speaker - Marek Denis, who works as Production Engineer in Facebook.
* Registration required: https://systemyrozproszone.splashthat.com/​ The number of slots is limited​!
You see an error in an event? The event is out of date? Tell us about it! >>