<< Go to event list
Geek Girls Carrots Warszawa #70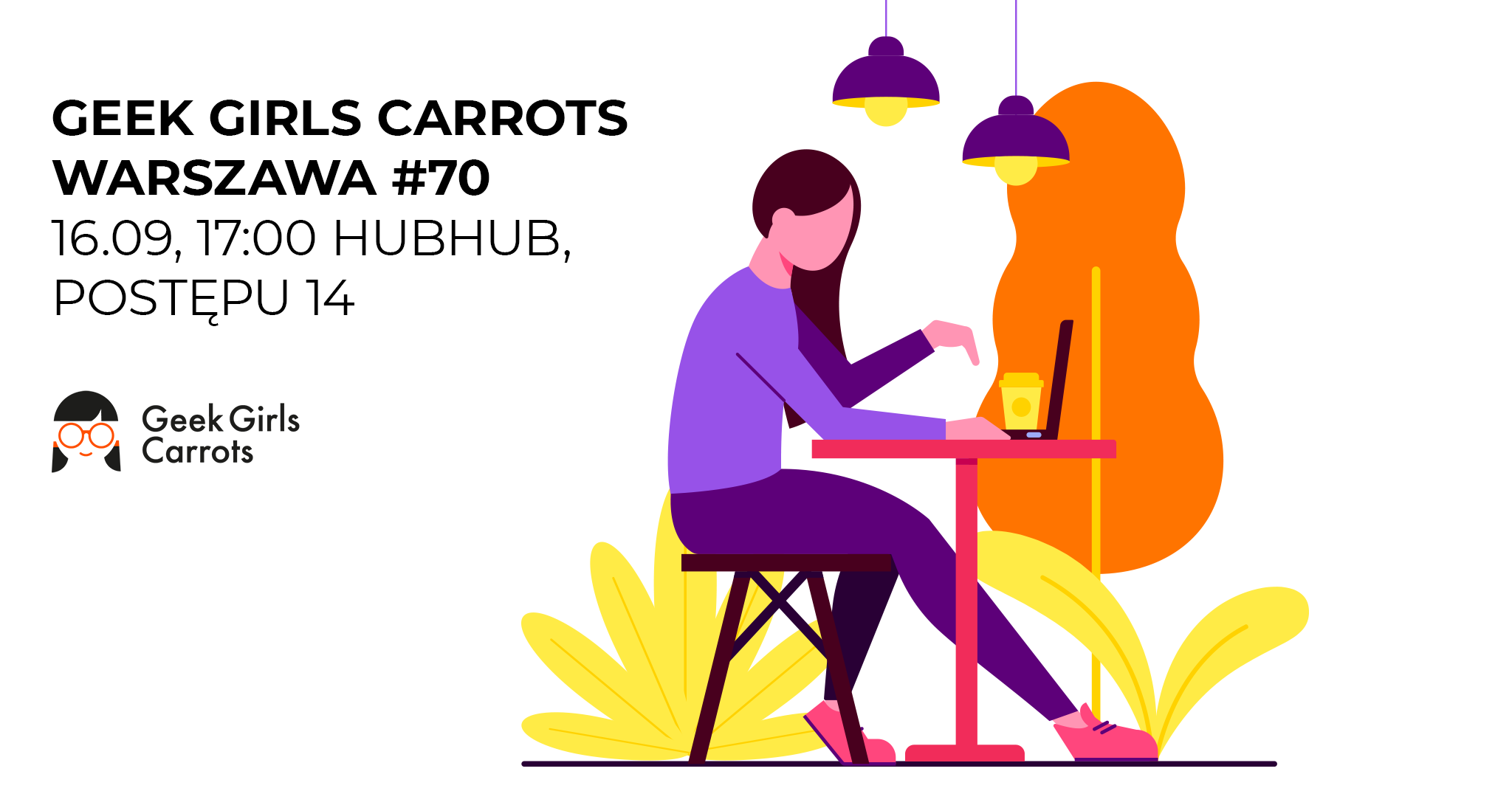 Event:
Geek Girls Carrots Warszawa #70
Event type:
Meetup
Category:
Topic:
Date:
16.09.2019 (monday)
Time:
17:00
Language:
Polish
Price:
Free
City:
Registration:
www:
Facebook:
Description:
Zapraszamy Was na marchewkowe otwarcie nowego sezonu!
Już 16 września widzimy się w HubHub na Postępu 14 - opowiemy Wam, co zaplanowałyśmy dla Was na kolejne miesiące, podsumujemy zakończone projekty. 
Mamy też dla was dwie świetne prezentacje - tym razem motywem przewodnim meetupu będzie rozwój kariery w IT.
Weronika Ślusarczyk opowie nam o tym jak została developerką gier w prezentacji "Nie musisz być nałogowym graczem by tworzyć gry - czyli o rolach w zespołach gamedevowych".
Informacje o drugiej prezentacji już wkrótce :)
Kiedy: 16.09.2019, godz. 17
Gdzie: HubHub, Postępu 14
You see an error in an event? The event is out of date? Tell us about it! >>
Pracodawcy IT: Warszawa
EPAM Systems
Software House
Katowice, Kraków, Trójmiasto, Warszawa, Wrocław
20 ofert pracy
&nbsp
Asseco Poland S.A.
firma technologiczna
Białystok, Bielsko - Biała, Bydgoszcz, Gliwice, Katowice, Kraków, Lublin, Mielec, Opole, Poznań, Radom, Rzeszów, Sanok, Szczecin, Tarnów, Trójmiasto, Warszawa, Wrocław, Łódź
11 ofert pracy
&nbsp
SoftServe
Software House
Białystok, Gliwice, Poznań, Warszawa, Wrocław
5 ofert pracy
&nbsp
Zobacz wszystkie firmy >>