How to Build a Community for Your Startup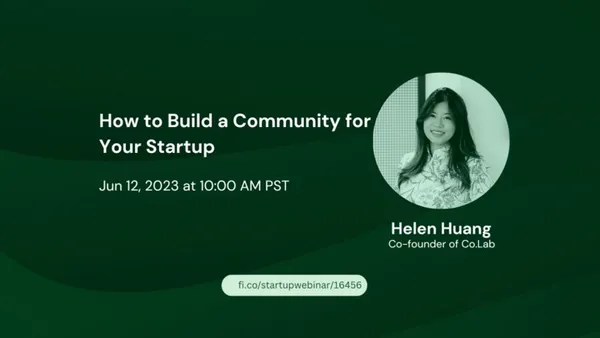 Event:
How to Build a Community for Your Startup
Event type:
Meetup
Category:
Date:
12.06.2023 (monday)
Time:
19:00
Language:
English
Price:
Free
City:
Strona www:
Log in, by zgłosić zmianę.
Description:
Learn the best growth tactics from leading experts
A sustainable community is a valuable asset that will help your startup grow its influence. This inspiring event is designed for entrepreneurs who would like to elevate their marketing efforts and create a sense of belonging around their business idea. Our guest expert, Helen Huang, will share her experience, along with practical tips for building a community that supports and advocates for your startup. Join us to hear her insights and engage in a global networking session afterward!
What You'll Learn:
How does a community empower a startup
Best practices for building trust and loyalty among your community members
How to measure the impact of your community-building efforts and adjust your strategy accordingly
Featured Speakers:
Helen Huang - Co-founder of Co.Lab: Helen helps people reach their dream careers in tech, by facilitating project-based collaborative learning. Charged with extensive product experience, she actively speaks about product management, tech, and career shifts.