IT NonStop: J-Santa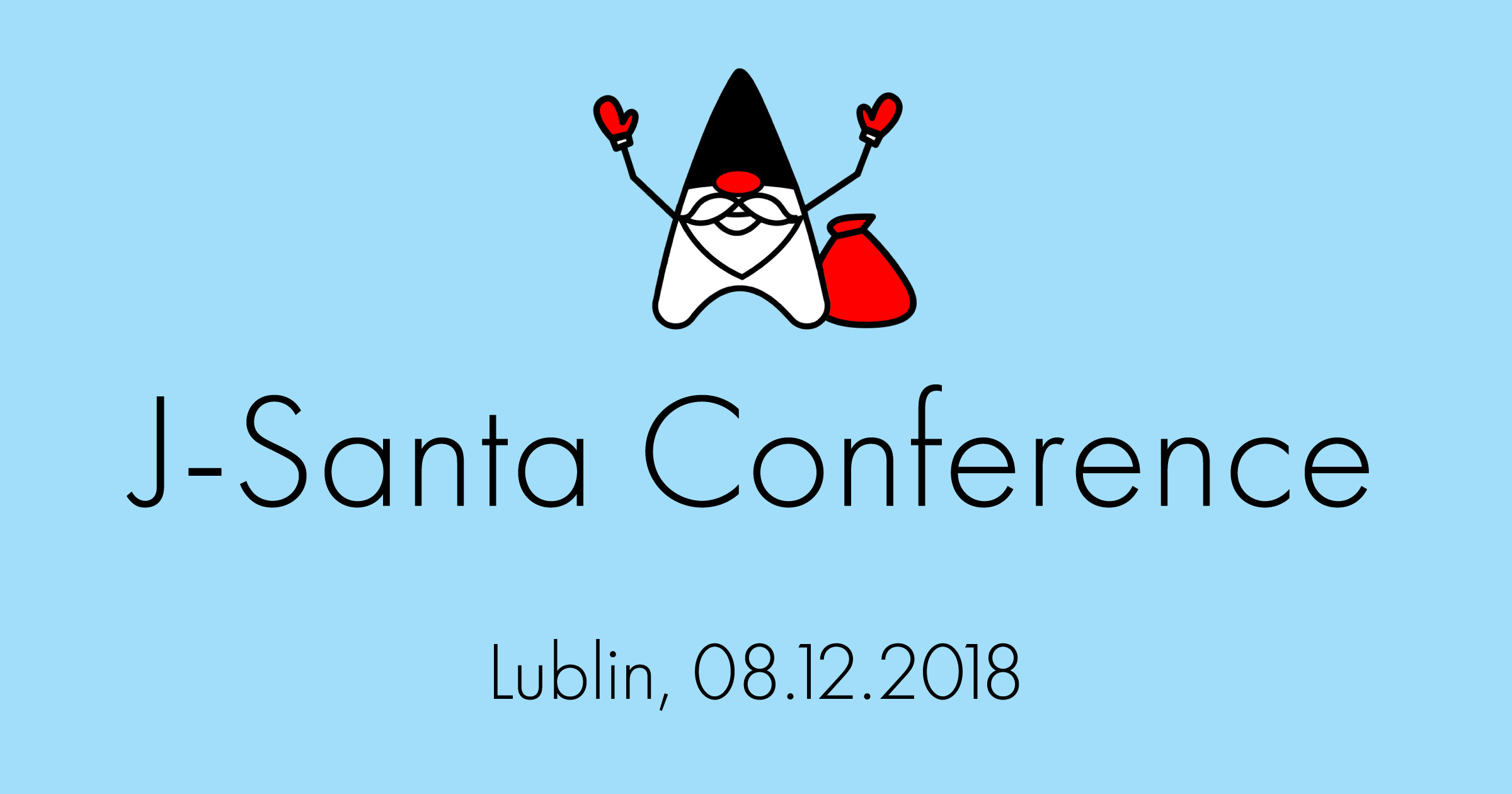 Event:
IT NonStop: J-Santa
Event type:
Conference
Category:
Topic:
Date:
08.12.2018 (saturday)
Time:
08:30
Language:
Polish , English
Price:
Free
City:
Place:
Lubelskie Centrum Konferencyjne
Address:
Artura Grottgera 2
www:
Organizer:
konsulting IT
Cracow, Lublin, Wroclaw, Lodz
Agenda:
Grzegorz Piwowarek "The Dark Side of Java 8"
Marcin Grzejszczak & Olga Maciaszek Sharma "Consumer Driven Contracts like TDD to the API"
Jarosław Pałka "JDK missing in action"
Grzegorz Dyrda "Introduction to Functional-Reactive Programming"
Daniel Pokusa "Praca z kodem zastanym- nadchodzi wielka fala"
Michael Coté "Beyond the nonsense of digital Transformation, DevOps, and cloud native - creating better software"
Jacek Niezgoda "Kiss S3 czyli rzecz o prostocie interfejsu"
Sławomir Sobótka "Event Storming - jak skracać dystans pomiędzy IT a biznesem"
Krystian Rybarczyk "Jak bardziej efektywnie rozwijać projekty Javowe?"
Description:
IT NonStop: J-Santa is the first conference devoted to Java, JVM and Craftsmanship organised in Lublin. During 3 tracks, the experts will talk about technology, share their experience connected with real projects and present technical case studies. We invite specialists and enthusiasts of Java and related topics. Join us!