<< Go to event list
IT talk & LJUG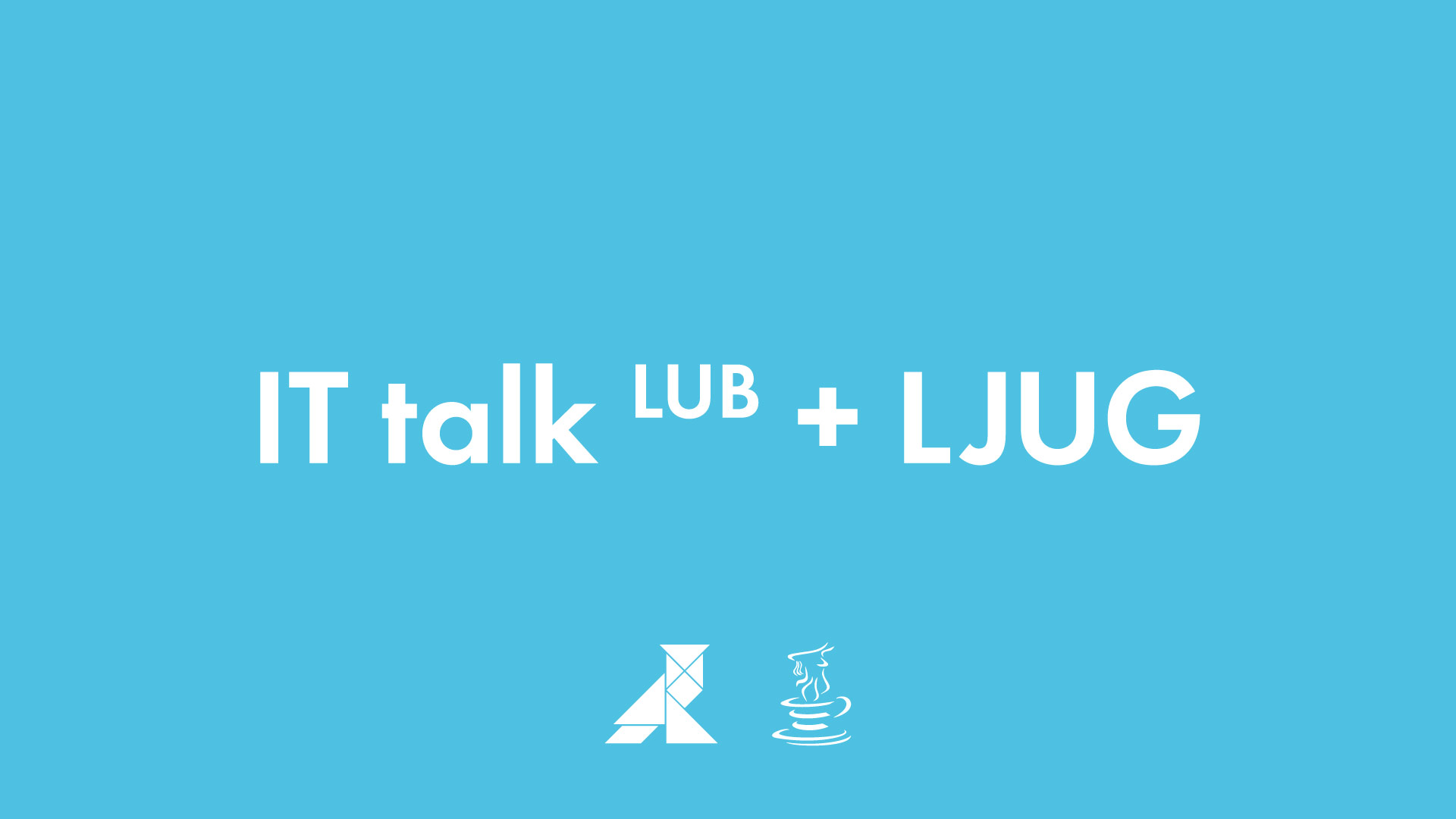 Event:
IT talk & LJUG
Event type:
Meetup
Category:
Topic:
Date:
27.06.2019 (thursday)
Time:
17:30
Language:
Polish
Price:
Free
City:
Place:
Centrum Spotkania Kultur
Address:
Plac Teatralny 1
Registration:
Agenda:
17:30-18:00 Rejestracja i otwarcie spotkania
18:00-18:45 Testy wydajnościowe, Ewa Borzym (Allegro)
18:45-19:00 Przerwa
19:00-19:45 Jak zacząć przygodę z Machine Learning, Jarosław Sagan (DataArt)
19:45-20:15 Przerwa & pizza time
20:15-21:00 Transakcyjność - co to właściwie znaczy w 2019? Maciek Próchniak (TouK)
21:00 Zakończenie
Description:
Cześć!
W czwartek 27 czerwca zapraszamy na IT talk & Lublin Java User Group. Startujemy o godz. 17:30 w Centrum Spotkania Kultur (sala klubowa na poziomie -1).
Spotkajmy sie przed wakacjami! Zapraszamy na 3 prezentacje. Specjalnie dla nas pojawi się w Lublinie Ewa Borzym (Allegro) oraz Maciej Próchniak (TouK). Wystąpi także Jarosław Sagan (DataArt). Solidna dawka praktycznej wiedzy, konkurs, dobra atmosfera i przekąski w pakiecie.
Do zobaczenia!
You see an error in an event? The event is out of date? Tell us about it! >>
Pracodawcy IT: Lublin
Asseco Poland S.A.
Firma technologiczna
Białystok, Bielsko - Biała, Bydgoszcz, Gliwice, Katowice, Kraków, Lublin, Mielec, Opole, Poznań, Radom, Rzeszów, Sanok, Szczecin, Tarnów, Trójmiasto, Warszawa, Wrocław, Łódź
12 ofert pracy
&nbsp
Zobacz wszystkie firmy >>