MonteTalks: Project Management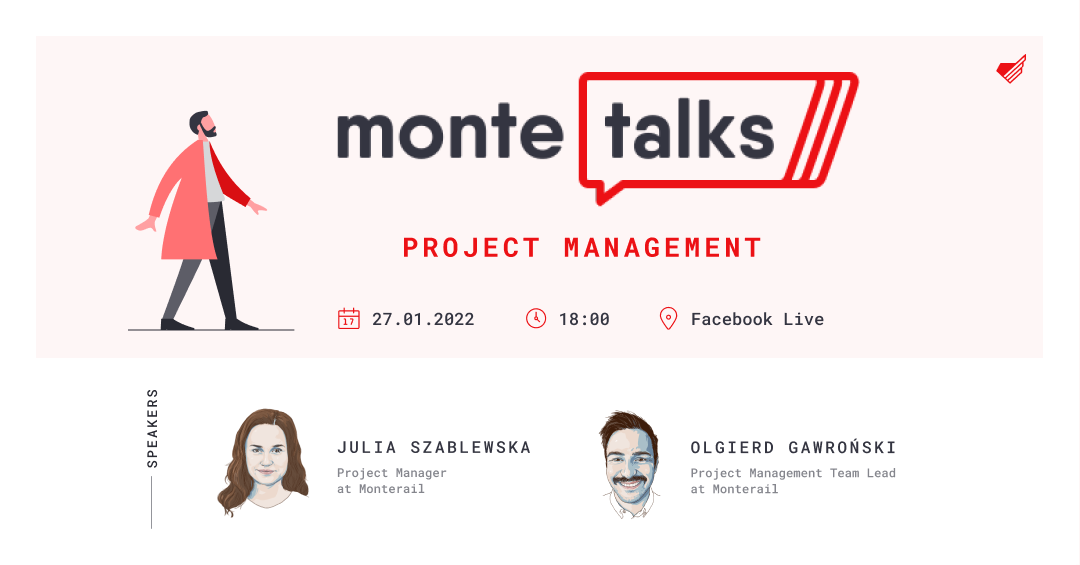 Event:
MonteTalks: Project Management
Event type:
Meetup
Category:
Topic:
Date:
27.01.2022 (thursday)
Time:
18:00
Language:
English
Price:
Free
City:
www:
Agenda:
⚡ Lightning Talk 1
Future of Project Management - Olgierd Gawroński, Project Management Team Lead at Monterail
⚡ Lightning Talk 2
Cultural differences - how can it influence business communication? - Julia Szablewska, Project Manager at Monterail
This time presentations will be conducted in English.
Description:
Do you want to know what the future of project management can look like? Or how cultural differences can influence cooperation with your client?
Join us on January 27th at 6 P.M. CEST for two Lightning Talks ⚡ about Project Management.
During this event, we want our Project Managers to share with you their knowledge and experience.
About us:
We're Monterail - organizers of MonteTalks.
We're also a close-knit team of 120+ experts delivering meaningful software for startups and businesses.
- Based in Wrocław, working 100% remotely
- Over 350 projects delivered for 200+ clients from all over the world
- Official Vue.js partner