ONTOCHAIN Hackathon #2: Developing trustworthy applications for commerce & other services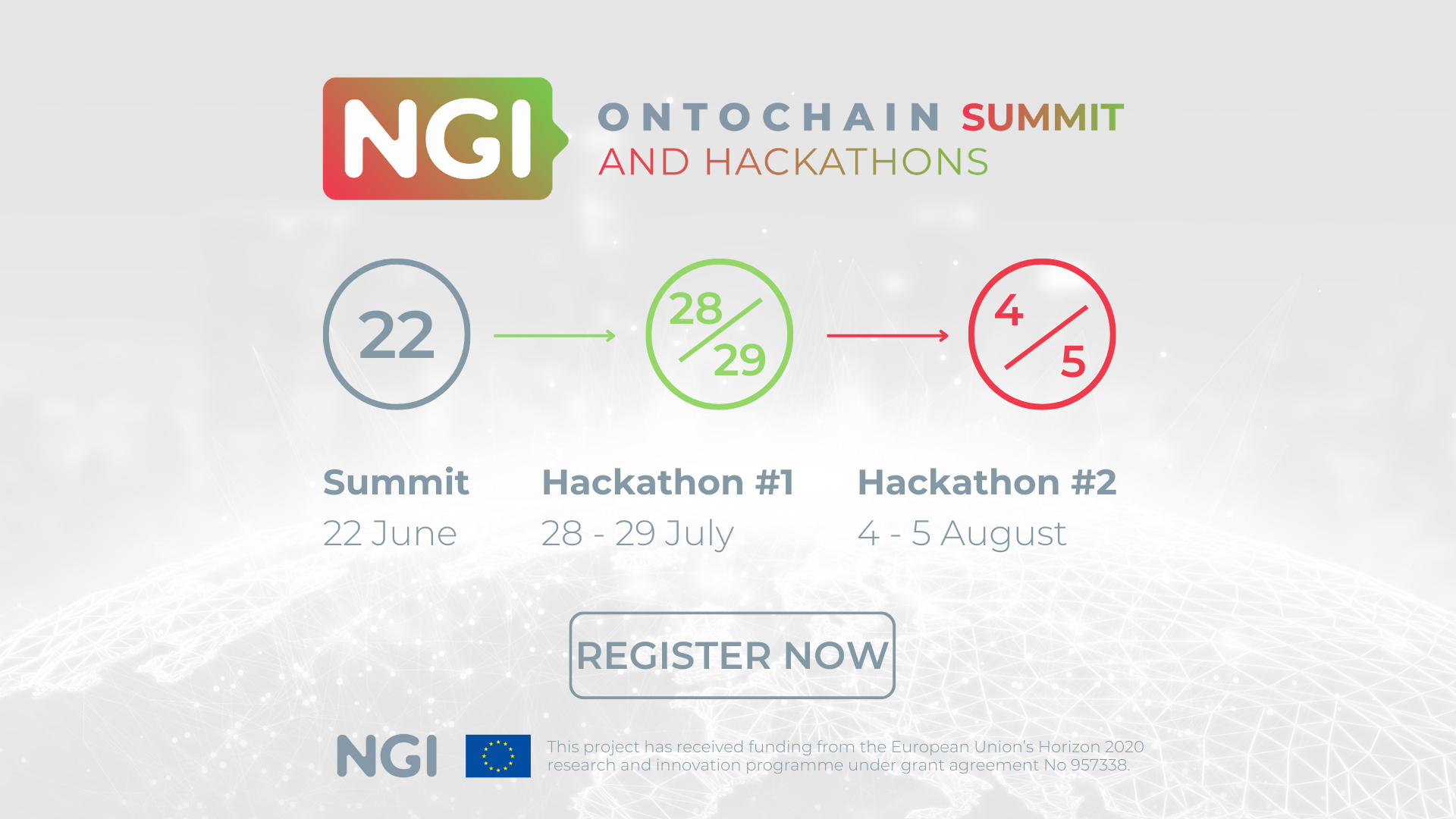 Event type:
Hackathon
Category:
Topic:
Date:
04.08.2023 (friday) - 05.08.2023 (saturday)
Time:
09:00
Language:
English
Price:
Free
City:
Strona www:
Log in, by zgłosić zmianę.
Description:
Showcase your skills and build a blockchain-based application to solve real-world challenges:
Prizes up to 3.000€, your talent publicly recognised, and more
Join the ONTOCHAIN Hackathons for web3 innovators and leverage your skills developing blockchain-based applications, to facilitate citizens' life and support public/private organisations activities. Our hackathons provide a fun and exciting opportunity to explore the potential of blockchain technology, while also addressing challenges related to trust, transparency, and traceability.
By participating, you will get access free access to the ONTOCHAIN software ecosystem, on top of which you will be challenged to develop your innovative application. Take on this opportunity to get your talent publicly recognised, improve your skills pitching in front of experts, and network with other like-minded individuals.
And it gets even better: you can get one of the 6 prizes up to €3,000.