Salesforce Developer Lab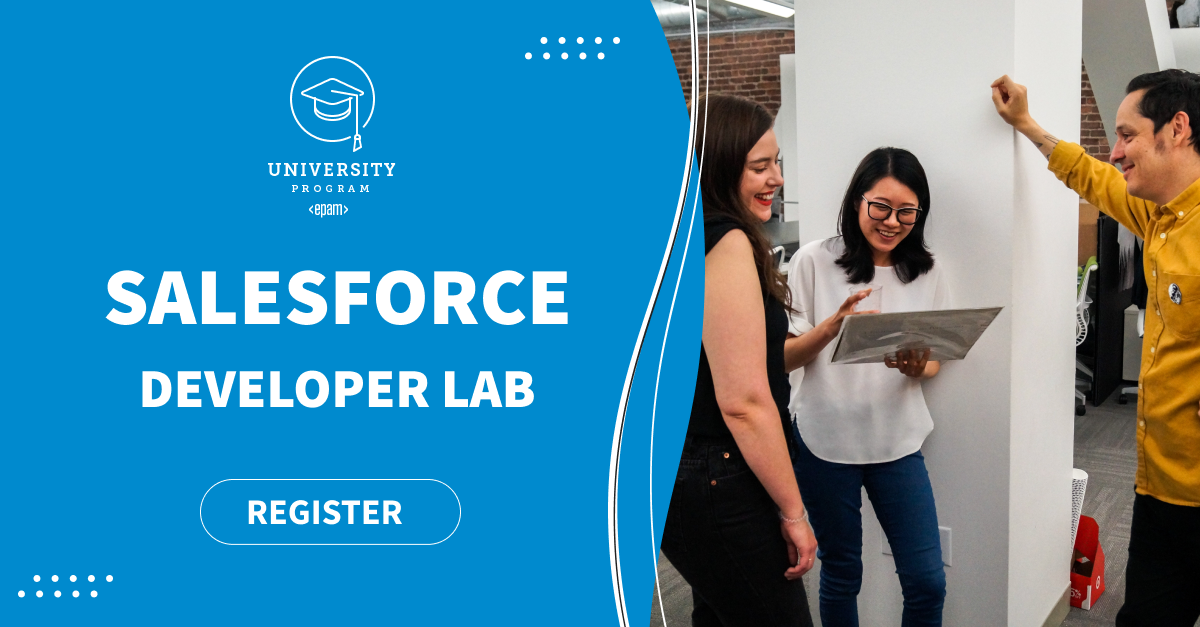 Event:
Salesforce Developer Lab
Event type:
Training
Category:
Topic:
Date:
07.07.2022 (thursday)
Time:
08:00
Language:
English
Price:
Free
City:
www:
Description:
Breaking news from EPAM University!
Salesforce specialization is the latest one in our educational program's scope.

Right now, you have the opportunity to step into the Salesforce world and join the EPAM team within the next 13 weeks.

Join the SALESFORCE DEVELOPER track if you enjoy coding and want to learn the Java-like Apex programming language to create the functionality within a platform: https://epa.ms/1bNrwm

What will you gain by participating in the program?
- You will get to know the Salesforce.com platform inside out, which will allow you to participate in interesting projects developing Enterprise-class applications while earning money.
- You will develop your knowledge under the watchful eye of qualified mentors and get a practice in one of the best IT companies.
- After successfully completing your internship, you have the chance to stay with EPAM for longer as a Salesforce Developer!

The programs are paid - you will be paid for each day you spend studying!