<< Go to event list
ShIThappens Nights #3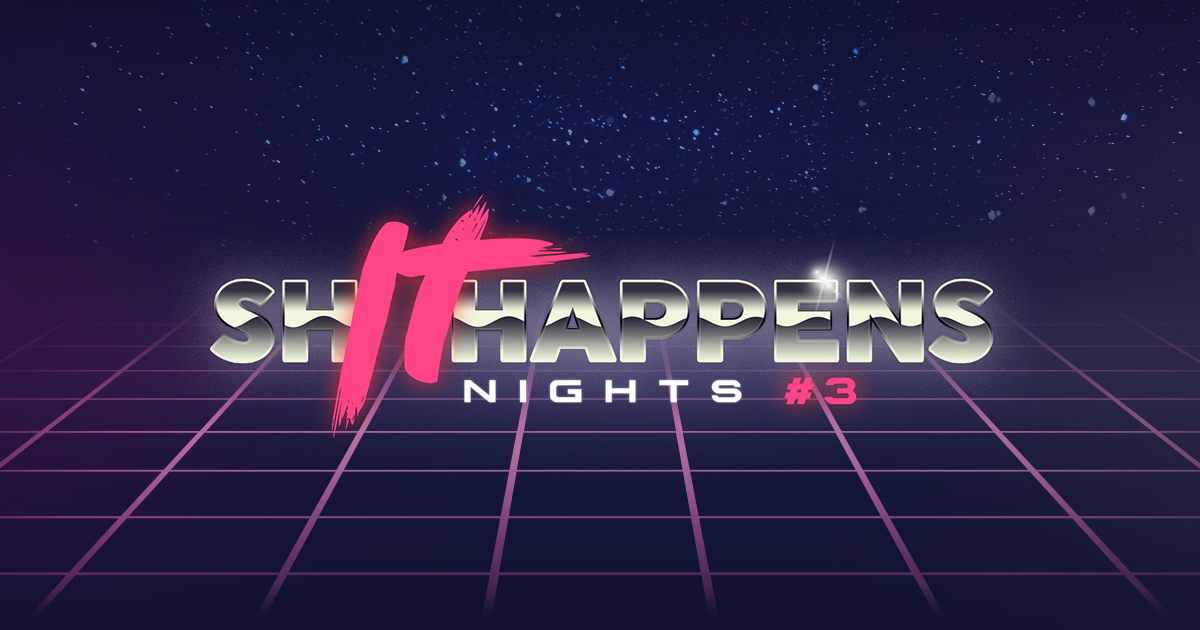 Event:
ShIThappens Nights #3
Event type:
Meetup
Category:
Topic:
Date:
25.06.2019 (tuesday)
Time:
18:00
Language:
Polish , English
Price:
Free
City:
Registration:
www:
Facebook:
Description:
Kolejna edycja ShIThappens w Krakowie przed nami!
ShIThappens Nights #3 to wydarzenie dla odważnych.
Nie czarujmy się, zawsze można coś w projekcie sknocić. Ani my, ani nasi goście nie boimy się powiedzieć co nam się... zepsuło i co trzeba było z tym zrobić!
Wspólnie uczymy się na błędach innych i wyciągamy wnioski. Zapraszamy na kolejną odsłonę wydarzenia organizowanego przez Codete.
4 prelegentów
4 historie związane z porażkami w pracy i biznesie IT.
networking przy przekąskach i napojach
Wkrótce ogłosimy pierwszych prelegentów, a także podamy dokładną lokalizację wydarzenia.
Agenda:
➡️ 18:00 - Otwarcie rejestracji
1️⃣ 18:30 - Paweł Zegartowski, Senior Software Engineer; "<<Jakoś to będzie>> Infrastructure Security Model"
2️⃣ 18:50 - Bartek Pośpiech, React Developer; "Jak spektakularnie zebrać wartość z inputa, czyli 5 lat prób"
➡️ 19:10 - Przerwa
3️⃣ 19:20 - Igor Rzegocki, Senior Ruby Developer; "Dlaczego trzymanie produkcyjnych maili w testowej bazie, nie jest najlepszym pomysłem"
4️⃣ 19:40 - Tomasz Ferfecki, Software Engineer; "Przypomnimy to panu hurtowo - historia pewnego formularza"
➡️ 20:00 - Networking + przekąski
Zapraszamy do bezpłatnej rejestracji! Liczba miejsc ograniczona.
You see an error in an event? The event is out of date? Tell us about it! >>
Pracodawcy IT: Kraków
Sabre
Software House
Kraków
4 oferty pracy
&nbsp
Tagvenue
StartUp
Kraków
2 oferty pracy
&nbsp
Codesushi
Software House
Kraków
2 oferty pracy
&nbsp
Zobacz wszystkie firmy >>