<< Go to event list
Shopware TechDay PL for Symfony and Vue.Js Developers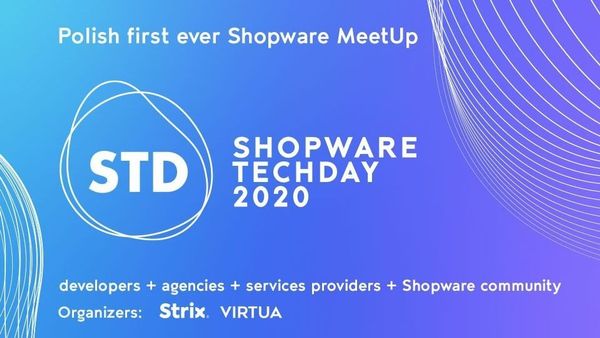 Event:
Shopware TechDay PL for Symfony and Vue.Js Developers
Event type:
Meetup
Category:
Topic:
Date:
04.05.2020 (monday)
Time:
18:30
Language:
Polish
Price:
Free
City:
Place:
Baroque Food & Style
www:
Organizator:
Software House
Kraków, Rzeszów
Description:
Hello there!
Attention Symphony and Vue.js developers: Shopware is here!
In a casual atmosphere, the developers will share their experience of working with Shopware 6. That's not all - two Shopware experts will also stand on stage. You can't miss it!
Apart from great presentations, there will be plenty of space to network, ask questions and exchange experiences.
Come to the meeting and explore the possibilities of Shopware 6 - the e-commerce platform of the future.
Our speakers:
- Christian Jung (Technical Specialist at Shopware)
- Michał Dobija & Piotr Kozioł (Backend Developers at Strix)
- Marek Syrek (CEO at Virtua)
You see an error in an event? The event is out of date? Tell us about it! >>