UX mag camp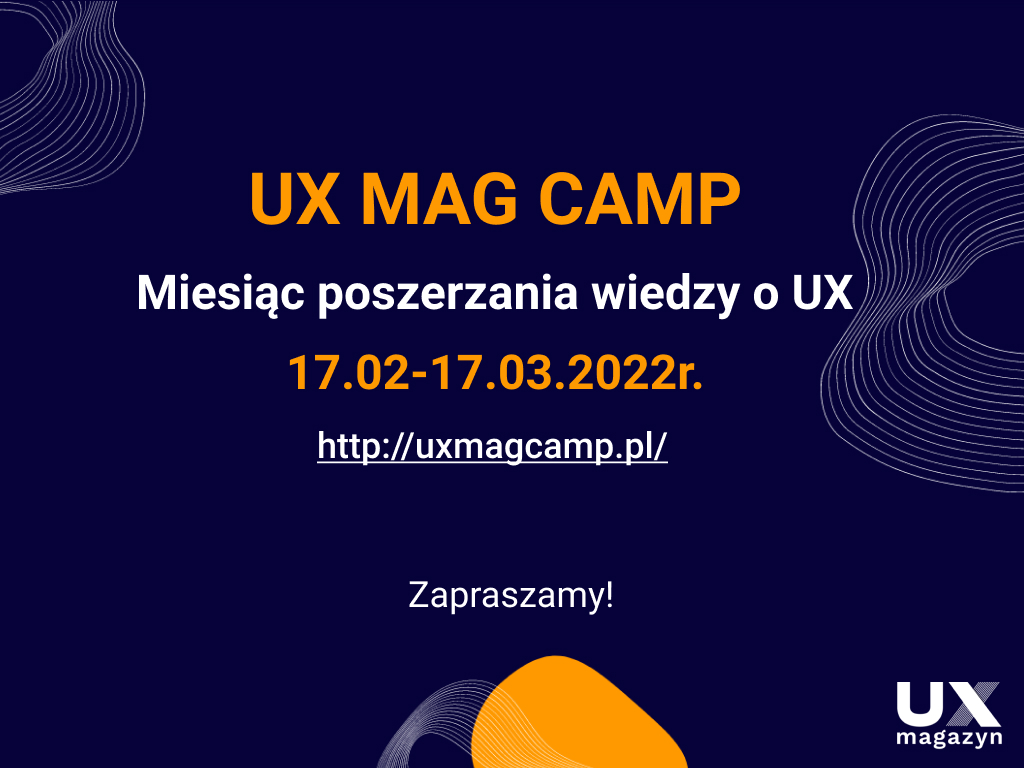 Event:
UX mag camp
Event type:
Workshops
Category:
Date:
17.02.2022 (thursday) - 17.03.2022 (thursday)
Language:
Polish
Price:
Paid
City:
www:
Facebook:
Description:
UX MAG CAMP to miesięczny program online, podczas którego o swoich doświadczeniach opowiedzą praktycy z naszego kraju.
Celem wydarzenia jest szerzenie wiedzy na temat UX w Polsce, oraz pokazywanie jak wygląda codzienna praca w projektowaniu doświadczeń. To wydarzenie, na którym słuchacze otrzymają dużo praktycznej wiedzy, którą będą mogli wykorzystać w codziennej pracy.
Organizatorem wydarzenia jest wydawca kwartalnika UX Magazyn. W drugiej połowie lutego uczestnicy otrzymają od nas dostęp do wszystkich nagranych wcześniej prelekcji. To czas dla uczestników na zapoznanie się z nimi i przestrzeń na możliwość zadawania pytań prelegentom. Na początku marca rozpocznie się dwutygodniowy cykl spotkań online z prelegentami według ustalonego harmonogrmu, gdzie odbędzie się panel dyskusyjny z prelegentami odnośnie zadanych przez Was pytań. Pytania mogą dotyczyć obejrzanej wcześniej prelekcji lub innego tematu z obszaru specjalizacji prelegenta.