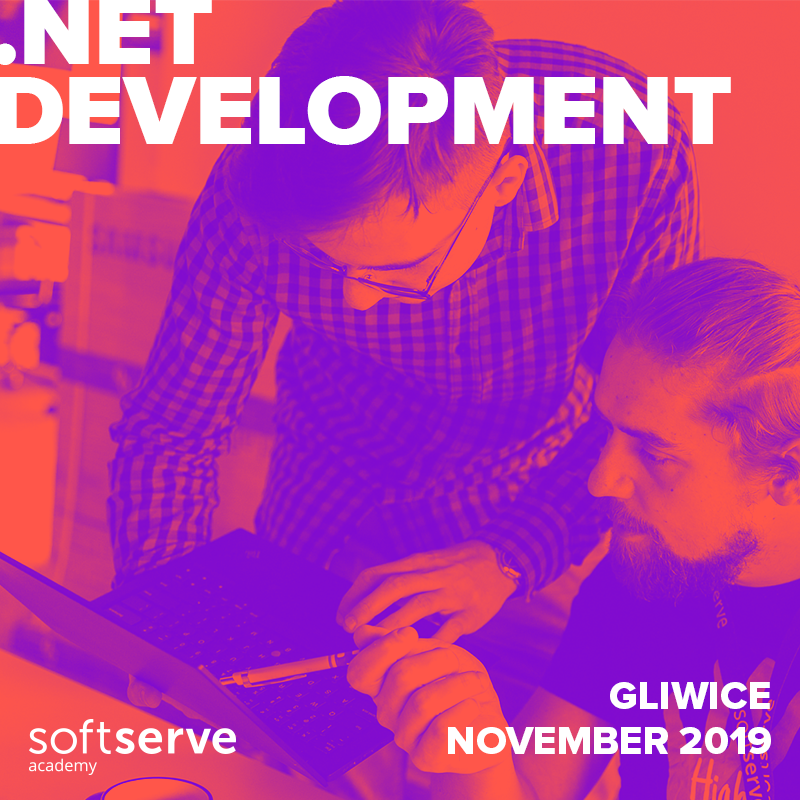 Nazwa:
.Net Development Course
Level:
Date:
18.11.2019 - 28.02.2020
Number of hors:
180 h
Price:
free
City:
Address:
ul. Zwycięstwa 52
www:
Description:
Firma SoftServe zaprasza na nową edycję SoftServe Academy!
W listopadzie startuje 3-miesięczny kurs programowania w technologii .NET.
Dlaczego warto?
Kurs jest bezpłatny – udział poprzedza proces rekrutacyjny
Zajęcia prowadzone są w max. 8-osobowej grupie
Intensywność kursu to 3 x 3 godziny w tygodniu, późne godziny popołudniowe
Przez 3 miesiące pracujemy na konkretnym projekcie i przedstawiamy wyniki swojej pracy
Na najlepszych absolwentów czekają staże zawodowe oraz możliwość pracy w projektach SoftServe
Zarejestruj się, czekamy na Ciebie!
Rejestracja i dodatkowe infomracje:
https://bit.ly/2OrmKts