Introduction to design thinking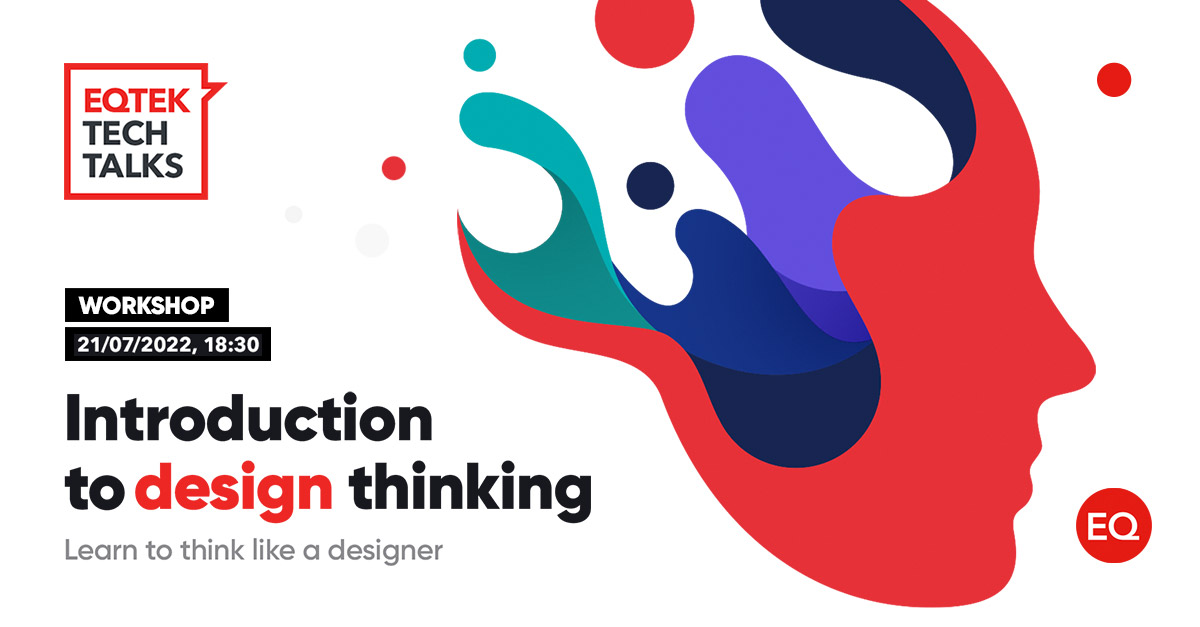 Wydarzenie:
Introduction to design thinking
Typ wydarzenia:
Warsztaty
Kategoria:
Tematyka:
Data:
21.07.2022 (czwartek)
Godzina:
18:30
Język:
angielski
Wstęp:
Bezpłatne
Miasto:
Strona www:
Agenda:
Agenda:
6:30 p.m. - Welcome speech
6:40 p.m. - Workshop
7:45 p.m. - Q&A session
8:30 p.m. - Time to say Goodbye but hopefully we will see you soon
Lead facilitator:
ANNA SOŁTYS - UX Researcher with an interdisciplinary mindset and keen interest in optimizing processes and organizational culture. She combines 8 years of industry experience with a passion for solving problems and making people's lives better with insight-led, human-centered products. She's excited to tackle complicated projects, striving to find the right questions to get the answers. She spends her free time taking dance classes, powerlifting, and organizing larps.
Assistant facilitators:
PAULINA DUŹNIAK - Typography enthusiast, analytical and creative mind. As a UX/ UI designer, she strives to understand user needs and business goals in order to provide new solutions to old problems, using high-quality mockups and a pixel-perfect approach. Three degrees in design disciplines: product design, graphic design and user experience design. She is interested in self-awareness and neuroscience, practices yoga in the morning and loves good, non-acidic coffee. In her spare time she grows houseplants and draws.
ALEKSANDRA SKLORZ - Visual Designer and User Experience Designer. In everyday work, she combines an analitical approach to design problems with creative solutions. She manages design processes and cooperation between stakeholders and design AND design and development. Currently working on Design System and visual style of Equiniti's Products.
What she values the most in her work is creating products based on research and real user and business needs. She takes holistic view of the design process accounting for all factors that may affect the final user experience.
In her free time: seeker of balance between doing sports and reading books.
We hope to see you there!
Opis:
Details
It's time to meet in person for EQ Tek Tech Talks on our workshop:
Introduction to design thinking
Learn to think like a designer
Everyone is creative. Faced with a simple innovation challenge, you have a chance to start with empathy, create new ideas, and then build solutions, all within about 60 minutes. The exercise uses a simple object that most people carry with them as a prop to discover needs, design and build a prototype, and get user feedback. Participants pair up, show, and tell each other about their wallets, ideate, and make a new solution that is "useful and meaningful" to their partner. It gives everyone a chance to cycle quickly through the human-centereddesign process.
Join our free EQ Tek Tech Talks and let's collaborate together.
Complimentary drinks (coffee, tea, beer) & pizza will be served.
Notice:
By participating in this meetup you agree that EQ Tek may videotape, photograph, or record your voice or image and use and distribute such videotapes, photographs. EQ Tek may make it available through websites and social media to its employees or any third parties.
It will be great to see you.