<< Go to event list
AgileByExample 2019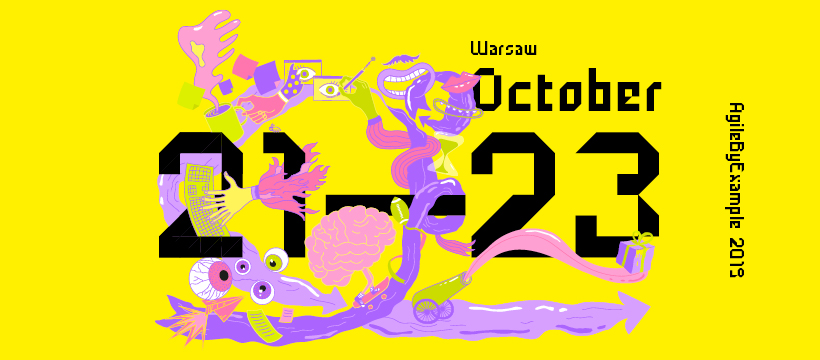 Event:
AgileByExample 2019
Event type:
Conference
Category:
Topic:
Date:
21.10.2019 (monday) - 23.10.2019 (wednesday)
Time:
09:00
Language:
Polish , English
Price:
Paid
City:
Place:
Multikino Warszawa Ursynów
Registration:
www:
Facebook:
Description:
W październiku zapraszamy do Warszawy na AgileByExample. 
Rezerwujcie czas 21–23 października. 
AgileByExample to największa w Polsce konferencja poświęcona metodykom zwinnym w praktyce, która w 2014 roku trafiła na listę 10 najlepszych konferencji agile'owych na świecie. 
Jak co roku zapraszamy na 1 dzień dojo (21 października) oraz 2 dni konferencji (22-23 października).
Keynotami w tym roku są: April K. Mills, Jeff Gothelf, Jurgen Appelo, Bob Marshall i Willy Wijnands.
Lista trenerów i spikerów wraz z tematami ich wykładów znajduje się tu:  https://agilebyexample.com/speakers/
Więcej informacji znajdziecie na:
https://www.facebook.com/AgileByExample/
You see an error in an event? The event is out of date? Tell us about it! >>
Pracodawcy IT: Warszawa
Empik S.A.
e-commerce
Warszawa
1 oferta pracy
&nbsp
Sapiens
firma technologiczna
Katowice, Szczecin, Trójmiasto, Warszawa, Łódź
&nbsp
Asseco Poland S.A.
firma technologiczna
Białystok, Bielsko - Biała, Bydgoszcz, Gliwice, Katowice, Kraków, Lublin, Mielec, Opole, Poznań, Radom, Rzeszów, Sanok, Szczecin, Tarnów, Trójmiasto, Warszawa, Wrocław, Łódź
18 ofert pracy
&nbsp
Zobacz wszystkie firmy >>