<< Go to event list
Data Science Lublin #1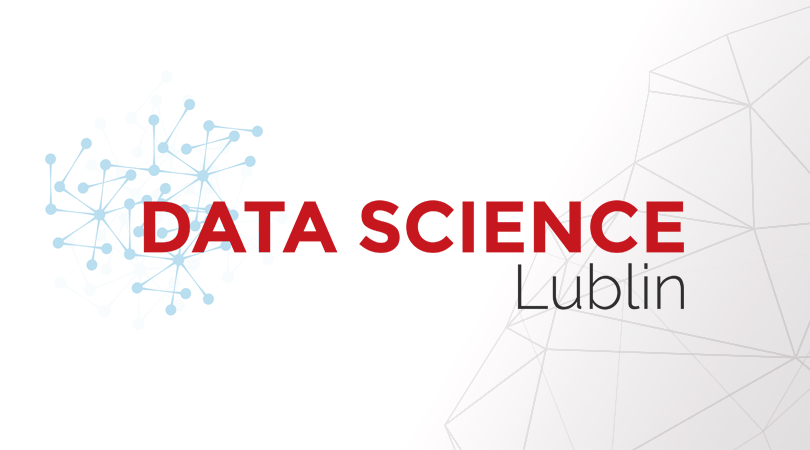 Event:
Data Science Lublin #1
Event type:
Meetup
Category:
Topic:
Date:
20.09.2018 (thursday)
Time:
18:00
Language:
Polish
Price:
Free
City:
Registration:
Description:
Zapraszamy na pierwsze spotkanie osób pracujących przy projektach wykorzystujących Data Science / Machine Learning / Artificial Intelligence. Celem wydarzenia jest wymiana wiedzy i doświadczeń w kameralnym gronie. Jeśli zajmujesz się tym także hobbystycznie, to również jesteś mile widziany(a) :)
HARMONOGRAM:
➡ 18:00 - rozpoczęcie wydarzenia
➡ 18:15 - dyskusja nad celami i rozwojem grupy Data Science Lublin
➡ 18:40 - networking, wymiana doświadczeń
REJESTRACJA:
➡ Spotkanie jest darmowe, ale obowiązuje rejestracja: https://data-science-lublin-1.evenea.pl
MIEJSCE SPOTKANIA:
➡ Trybunalska City Pub
WSPÓŁPRACA:
Jeśli chcesz zostać Sponsorem wydarzenia, napisz na adres: kontakt@lublinit.com
You see an error in an event? The event is out of date? Tell us about it! >>
Pracodawcy IT: Lublin
Codete
Software House
Kraków, Lublin
1 oferta pracy
&nbsp
DataArt
konsulting IT
Lublin, Wrocław
&nbsp
Asseco Poland S.A.
firma technologiczna
Białystok, Bielsko - Biała, Bydgoszcz, Gliwice, Katowice, Kraków, Lublin, Mielec, Opole, Poznań, Radom, Rzeszów, Sanok, Szczecin, Tarnów, Trójmiasto, Warszawa, Wrocław, Łódź
16 ofert pracy
&nbsp
Zobacz wszystkie firmy >>