Internet Beta 2023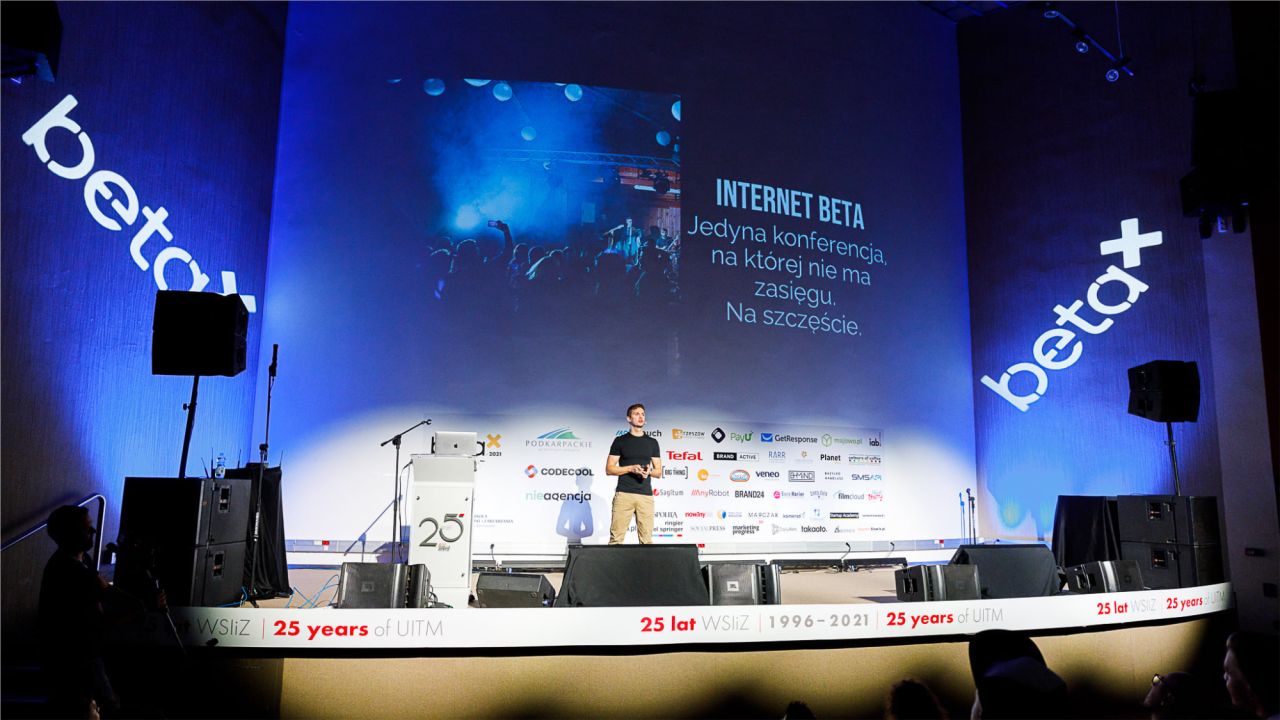 Event:
Internet Beta 2023
Event type:
Conference
Category:
Topic:
Date:
13.09.2023 (wednesday) - 15.09.2023 (friday)
Time:
10:00
Language:
Polish
Price:
Paid
City:
Registration:
Strona www:
Log in, by zgłosić zmianę.
Description:
InternetBeta to konferencja, która łączy różne środowiska związane z Internetem i nowymi technologiami. Na przestrzeni lat stała się wydarzeniem kultowym, w opinii jedynym w swoim rodzaju.
UCZESTNICY
Kim są? Zarządzają największymi w Polsce serwisami internetowymi, reprezentują największych graczy w eCommerce, agencje digital i startupy. To inwestorzy, dziennikarze, przedstawiciele organizacji pozarządowych i samorządów, jak również youtuberzy, blogerzy i influencerzy.
RELACJE
Podczas InternetBeta zawiązują się znajomości, których wynikiem są nie tylko wspólne projekty biznesowe ale również długoletnie przyjaźnie.
WIEDZA I DOŚWIADCZENIE
Poruszymy wspólnie dziesiątki najbardziej aktualnych tematów z pogranicza marketingu, zarządzania, rozwoju oraz spraw społecznie ważnych.