Mobile Trends Conference - jesień 2020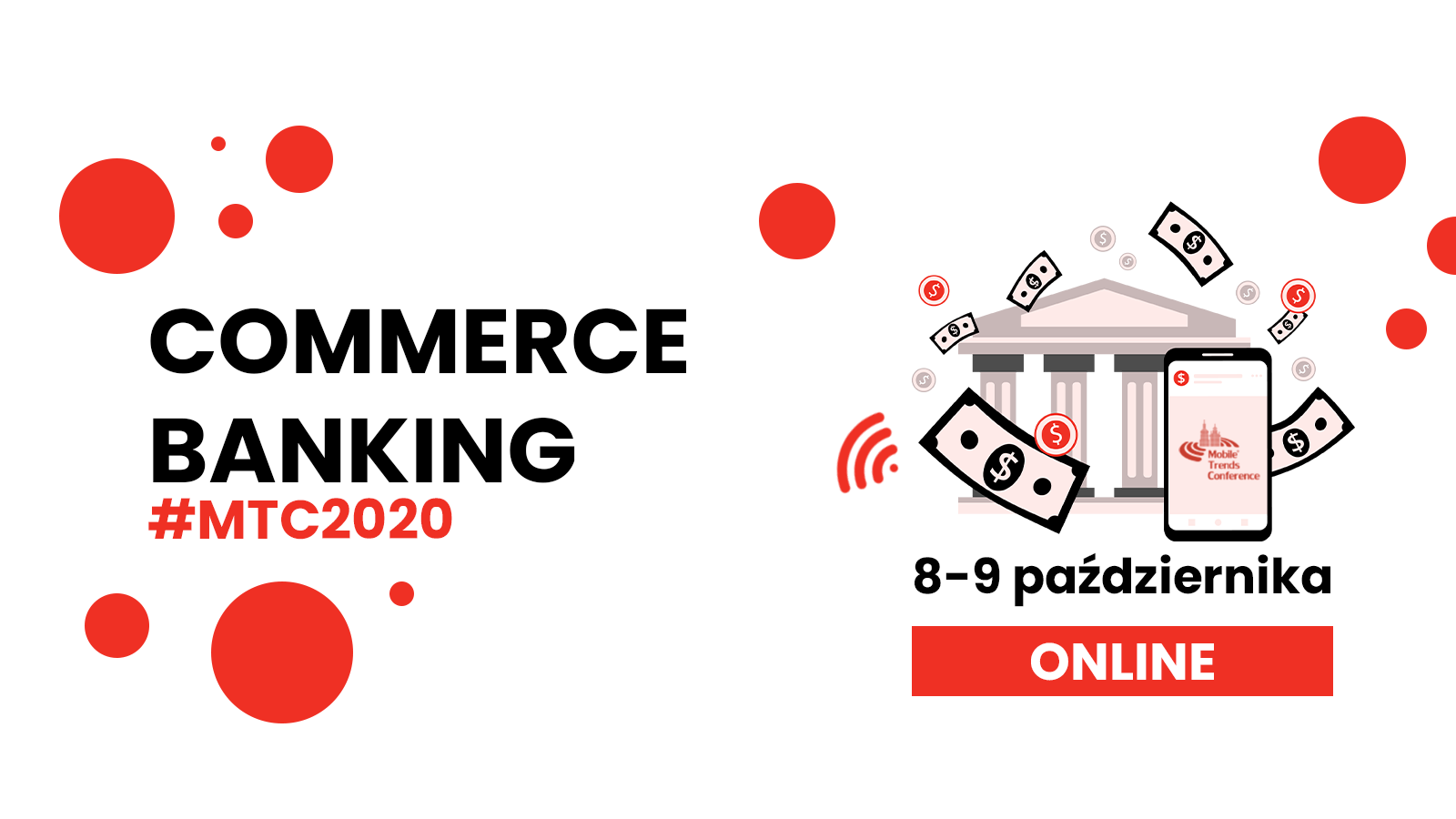 Event:
Mobile Trends Conference - jesień 2020
Event type:
Conference
Category:
Topic:
Date:
08.10.2020 (thursday) - 09.10.2020 (friday)
Language:
Polish
Price:
Paid
City:
Place:
Online Event
Address:
On your computer
www:
Facebook:
Description:
Już 8-9 października 2020 spotykamy się po raz kolejny na Mobile Trends Conference
Już teraz możemy śmiało powiedzieć, że takiej edycji jeszcze nie było! 2️ dni, 2 branże i niezliczona dawka wiedzy dla wszystkich, którzy chcą być na bieżąco.
Dzień COMMERCE skierowany jest do całej branży sprzedaży internetowej. Coraz więcej konsumentów kupuje mobilnie, a ostatnie miesiące były doskonałym przykładem. Jeżeli pracujesz w branży e-commerce, dowiesz się jak efektywnie korzystać z kanału mobilnego w sprzedaży Twoich produktów i usług, a przy tym zwiększyć sprzedaż.
Dzień BANKING został przygotowany specjalnie z myślą o sektorze finansowym i bankowym. Zaplanowane wystąpienia to idealna okazja do zainspirowania się najlepszymi działaniami prosto od bezkonkurencyjnych ekspertów. To przewodnik, który powinien poznać każdy, kto chce przyciągnąć klientów w kanale mobile.
Mając na uwadze bezpieczeństwo i komfort uczestników tym razem spotkamy się ONLINE! MTC zagości na Waszych ekranach.
To wydarzenie na którym po prostu nie może Cię zabraknąć!
Więcej informacji już wkrótce!