HackYeah Online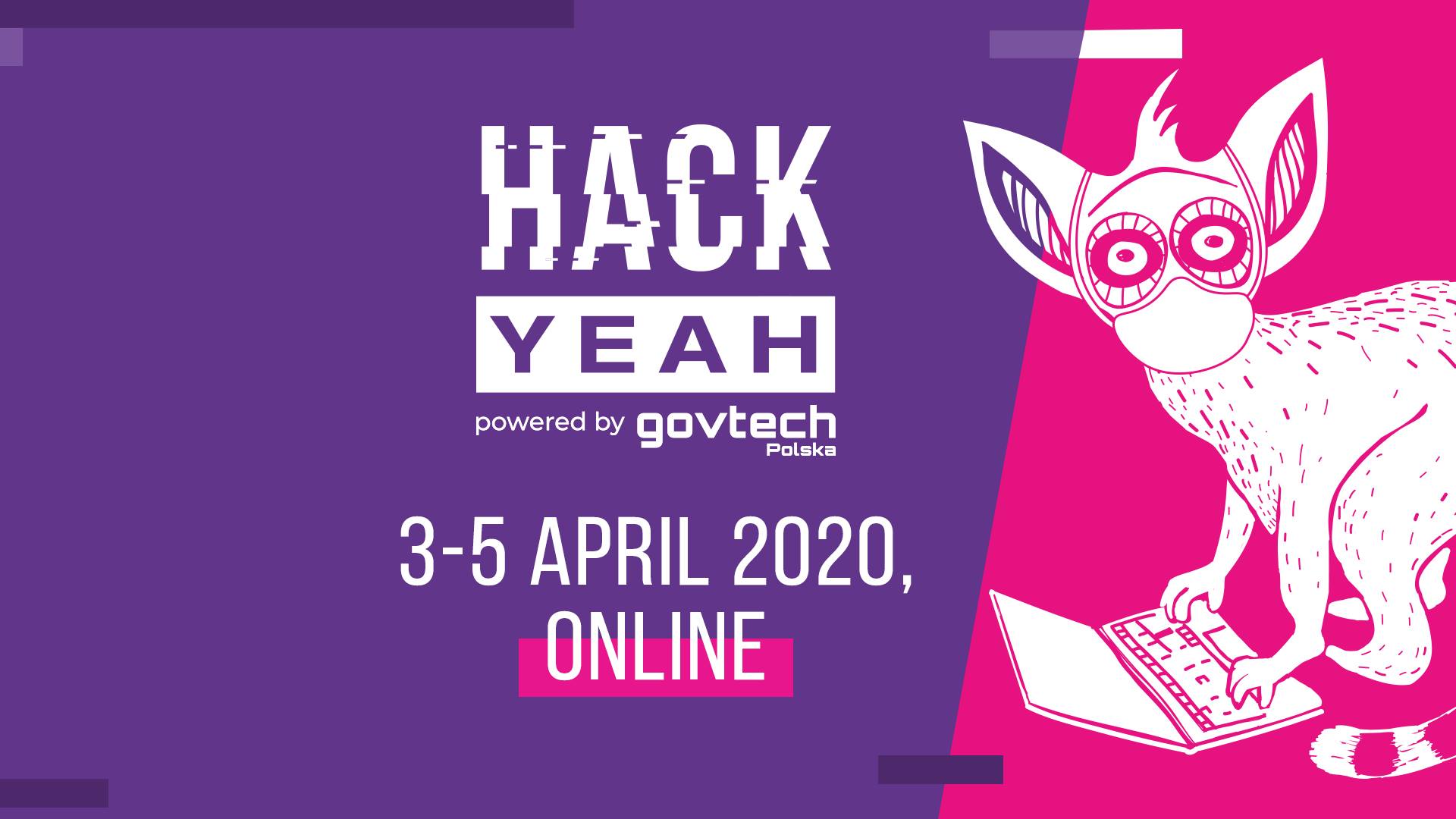 Wydarzenie:
HackYeah Online
Typ wydarzenia:
Hackathon
Kategoria:
Tematyka:
Data:
03.04.2020 (piątek) - 05.04.2020 (niedziela)
Godzina:
17:45
Język:
polski , angielski
Wstęp:
Bezpłatne
Miasto:
Rejestracja:
Strona www:
Zaloguj się, by zgłosić zmianę.
Opis:
HackYeah Online powered by GovTech Polska: the IT community in the fight against coronavirus consequences
HackYeah Online powered by GovTech is on — join a virtual edition of the largest stationary hackathon in Europe, which is organized pro publico bono and aims to develop solutions that will help combat the effects of the coronavirus epidemic. The pool of prizes funded by GovTech Polska is PLN 100,000 net, and participants will work on solutions in five categories.
The idea of ​​organizing hackathons aimed at dealing with the effects of the COVID-19 epidemic in Poland was initiated by DO OK sp. z o.o. — a company that organized Hack the Crisis: Tech for Good hackathon in cooperation with the GovTech Polska Team operating in the Prime Minister's Office last week. The online event was attended by almost 2,000 programmers competing in three categories. HackYeah Online powered by GovTech Polska is a continuation of this mission. The purpose of the event is primarily to combat the aftermath of an ongoing epidemic using technological solutions and implementing innovative projects. The registration is already open. Hackathon participants will develop their solutions between April 3rd to April 5th.
The organizers are looking for projects that will answer 5 key challenges:
- Security during an epidemic - projects submitted in this category will be aimed at helping to ensure the safety of children and young people during e-learning and intensified Internet use, combating online fraud, etc. This category also includes solutions that facilitate the lives of the elderly and those at risk during and after a pandemic, and fight against digital exclusion.
- Business, science and technology during the crisis - projects submitted in this category should support and accelerate the cooperation of scientists with business through the use of new technologies. Participants will also seek for solutions on how to accelerate the return to full economic activity and limit the negative effects of the crisis on the Polish economy.
- E-commerce and logistics - in this category we are looking for ideas to improve contactless delivery, management and organization of production processes and supply chains. We also want to focus on long-term changes in this part of the economy and find solutions for further functioning and development for modern purchase and distribution channels.
- Education and leisure — how to improve e-learning processes? How to creative take students time during quarantine outside of school? And finally, if and how currently used technologies will stay with us for longer? Ideas responding to these challenges will be submitted in this category.
- Freestyle - this category will contain ideas that do not match any of the above categories, but which are applicable in the fight against the effects COVID-19.
Zapisy:
https://app.evenea.pl/event/hackyeah2020online/