DesignWays Conf 2022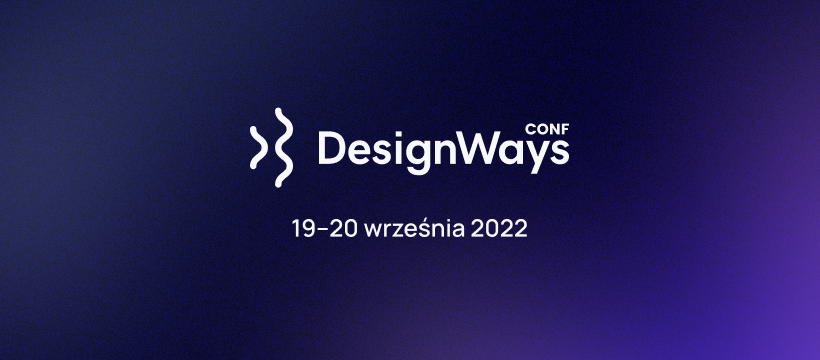 Event:
DesignWays Conf 2022
Event type:
Conference
Category:
Topic:
Date:
19.09.2022 (monday) - 20.09.2022 (tuesday)
Time:
09:00
Language:
Polish , English
Price:
Paid
City:
Place:
Międzynarodowe Centrum Targowo-Kongresowe EXPO Kraków
Address:
ul. Galicyjska 9
www:
Description:
Dwudniowa konferencja stworzona przez społeczność designerów dla designerów, odbywająca się w Krakowie oraz online. Wydarzenie, na którym zaawansowani i początkujący projektanci otrzymają dużo praktycznej wiedzy oraz inspiracji.
DesignWays Conf 2022 to IV. edycja konferencji stworzonej do wymiany doświadczeń, wiedzy oraz networkingu. To przestrzeń, w której rodzą się wyjątkowe rozmowy, dzięki którym możemy zmieniać na lepsze branżę designerską.
Do tej pory:
3000 uczestników
65 prelegentów
12 ścieżek
45 partnerów
Podczas tegorocznej edycji, w trakcie 2 dni konferencji będziecie mieli okazję wysłuchać ponad 30 prelekcji, podzielonych na aż 8 ścieżek tematycznych
Design & Nocode
Inclusivity & Accessibility
Design(ers) matter
Research & Discovery
Design & Business
Design Strategy
Design Processes
UX & Product Design
Wszystkie wystąpienia będą dostępne w języku polskim oraz angielskim
W trakcie dwóch dni DesignWays Conf 2022 będziecie mieli okazję wziąć udział nie tylko w prelekcjach, ale również w warsztatach!